Top Stories
Details

Written by

NJ NEWS Jersey Reporter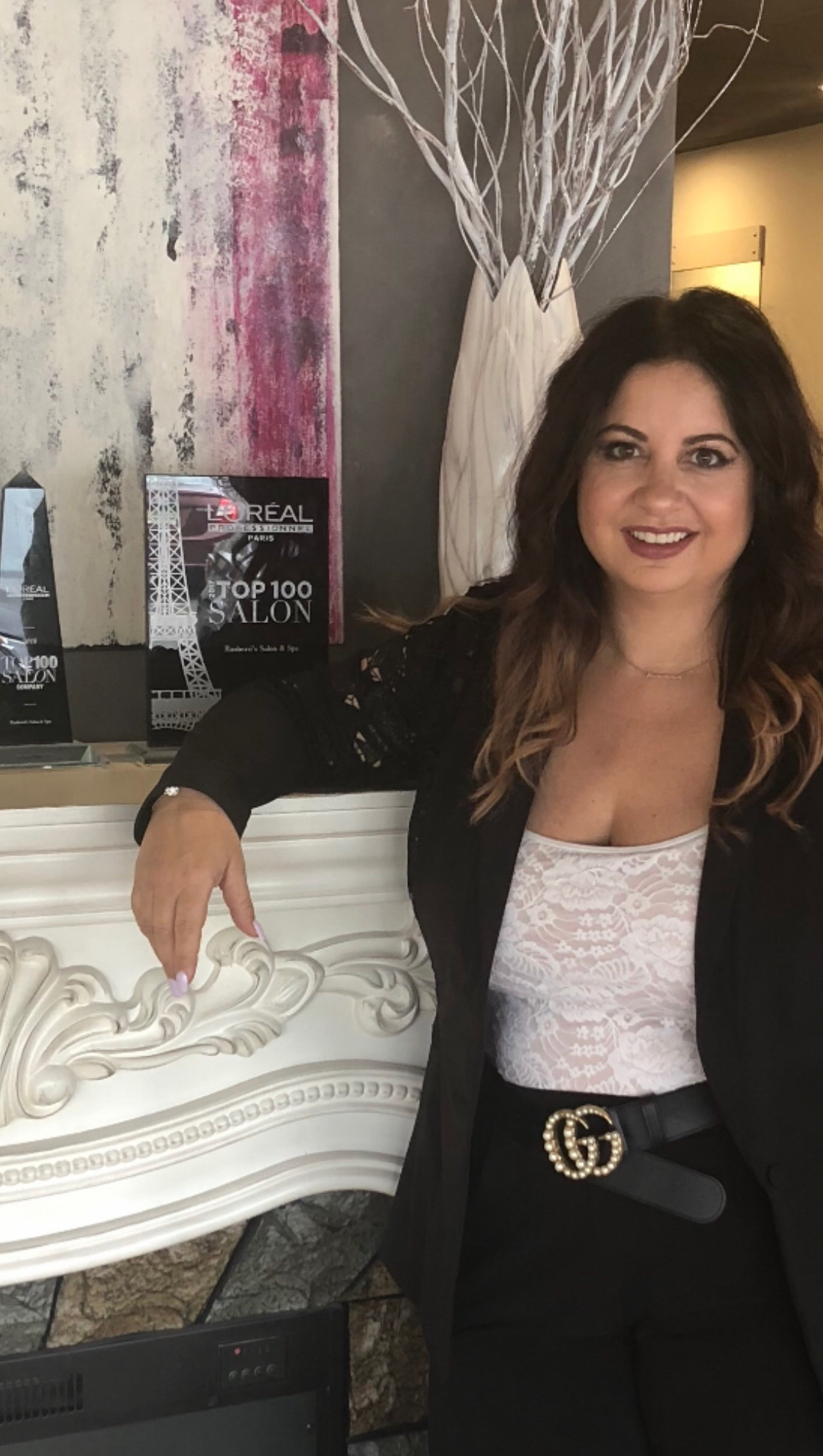 Toms River, NJ – Razberri's Hair & Nail Design has been a popular salon serving the Toms River area since it opened 1987. Its current owner, Kelly Anello, has been the owner and operator of the salon, alongside her mother, since 2004.
With over thirty years of experience in the hair industry, Razberri's is the only salon that Kelly has ever worked in. Kelly began doing hair in high school after enrolling in her school's vocational program. She began working in Razberri's during her junior year and assisted the owner for two years. As her skillset increased and her clientele grew, she bought the salon from the owner.
Razberri's has employees who have been working at the salon for years. Many hairstylists started working at the salon while they were in high school and are now married with children. Kelly explained that, "A big reason for my salon's success is that we have all been working together for so long. The fact that we really enjoy working together and coming to work every day adds to the salon and what customers experience. I create an environment where everyone can come to work and be happy." Kelly offers her employees health insurance and 401(k)s, which is something that many small businesses and salons are not able to do. She also pays for education classes that all employees are required to attend because their educations, knowledge, and skills are valued.
Similar to having longtime employees, Razberri's has many customers that have grown up going to the salon. Razberri's slowest day of the week is Tuesday, where there are about seventy appointments. During the weekend, the salon has between eighty to 136 appointments each day. When appointments run extra long, Kelly says she jumps "into the battlefield" with her employees so that they can catch up.
The salon is busy year-round, with the busiest month being August. This is a time of year when college students are getting their hair done before they head back to school, where teachers are are getting ready for their busy school year to start, and where people are getting treated for salt and chlorine that have been in their hair all summer. The summer is extra busy because there are many clients from north Jersey or other areas that have summer beach homes close to the salon.
The salon will soon be expanding into the storefront next door. Kelly plans on having a boutique in the front which will offer clothing, accessories, gifts, hair products, and much more. The back will be a bigger area for clients to sit and relax while their hair is processing color.
Having grown up in Toms River and having gone through the school system herself, Kelly loves to give back to her community. She is constantly donating to the town's sports teams, particularly the football teams, which her children are members of. Oceans of Love and Harbor House are two main charities that Kelly likes to support, but she likes to support whatever charities or organizations she can. She admitted, "I never say no to a donation."
Kelly thanks all of her customers, employees, and especially her mother for their constant support and business that have made Razberri's such a big success. Kelly concluded that, "I don't take any day in the salon for granted because I worked really hard to get here. I know that anything can happen so I always show up to work on my A-game. I remember to never get too comfortable and to always stay humble." Give us a call 732-506-0110
 RAZBERRI'S HAIR AND NAIL DESIGN is located at 805 Fischer Blvd. Toms River, New Jersey 08755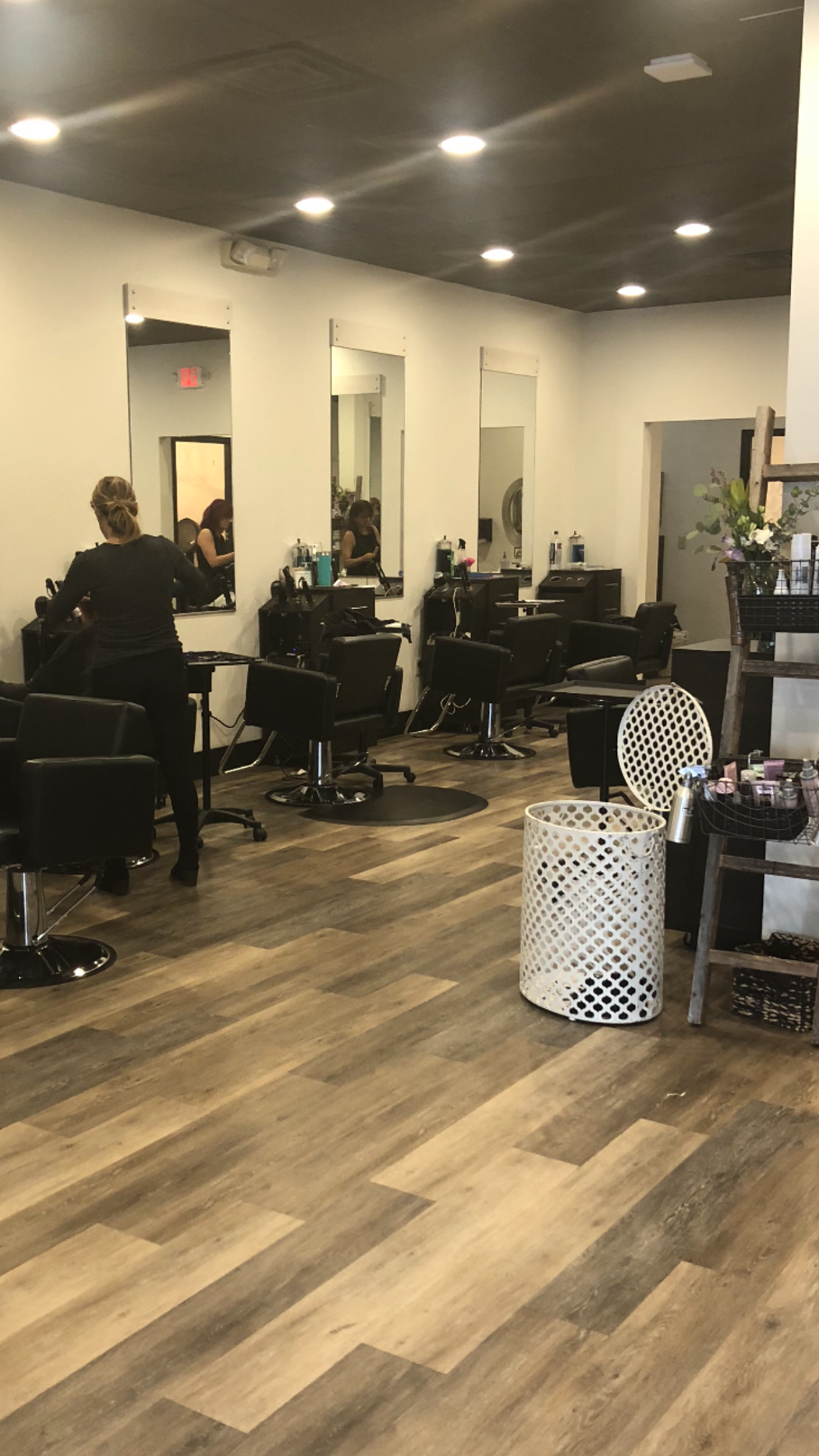 Reported Story by:
Sharri Brill Schneider
Written by:
Travis Dunham
Details

Written by

NJ NEWS Jersey Reporter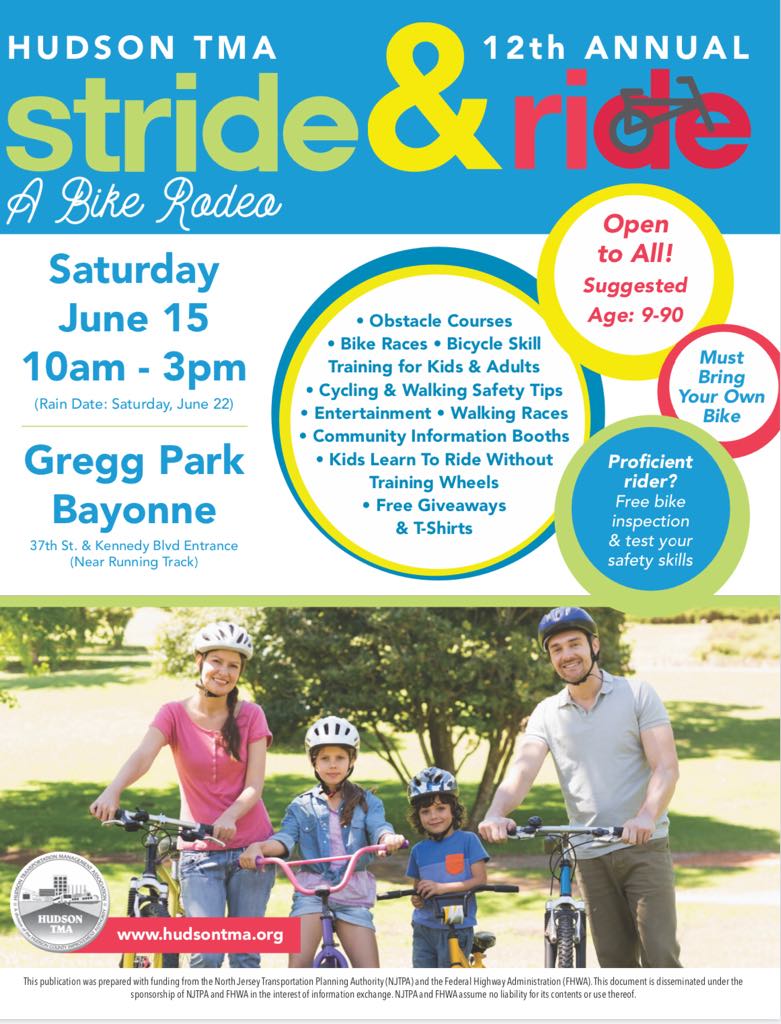 Bike Rodeo and Health Festival in Gregg Park Aims to Improve Alternate Transportation
BAYONNE, NJ--Why not teach kids to become better lifelong bike riders?
As our streets become more heavily used "we can teach (kids) early on that they can become better riders as they venture into riding along with traffic," said Jay DiDomenico, Director, Hudson Transportation Management Association (TMA), Hudson County Improvement Authority.
The Stride & Ride Rodeo, open for riders of all-ages, takes place on Saturday, June 15, from 10 a.m. to 3 p.m., with a rain date of Saturday, June 22, if needed. Adults are encouraged to take-part too! Kids must bring their own bikes – but everything is free! (Children must be accompanied by a guardian.)
TMA's program typically draws about 350 children and many adults. There's nothing else "done on this kind of scale anywhere in NJ," said DiDomenico. "It focuses on improving safety for children and adults as they ride bikes in Hudson County."
"Our community here in Hudson County is growing in the amount of people that are using alternate means of transportation," DiDomenico said, citing a major reason TMA works so hard to conduct the rodeo each year.
In addition, there's a health and wellness festival right next to the ten obstacle courses. Here attendees will find a slew of tents. While the family event encourages parents and guardians to bring their bikes -- if they don't have bikes, they can still take advantage of the health and wellness festival, separately. (TMA doesn't loan or provide any bikes).
Attendees will have the opportunity to chat about safety and well-being with representatives from local hospitals, police departments, sheriff's departments, and fire departments, among others.
When it comes to bike riding there aren't widespread educational opportunities.
"No prerequisites" or licenses are required to ride bikes -- so the event "addresses that," said DiDomenico. "When adults ride beyond the park we are going to improve their ability to ride safely (with) better control."
Moreover, that leads to a drop in injury or fatality – just what TMA hopes to accomplish by helping people sharpen their skills.
The obstacle courses and teaching stations serve to not only instruct on the best safety practices, but also touch on some of the finer points of riding.
Some of the exhibiters will include, Skyway Golf Course, the ACT Now Foundation, Goya Foods, and Tropicana, among others.
Many of the vendors will provide giveaways, while all children will receive T-shirts and safety materials, among other goodies.
There are stations for helmet fitting, a mechanics station to assess brakes, chains, and seat heights, among other components that may need adjustments. Some 70 volunteers manning the safety stations will be assisting the kids and adults participating in the event.
Family members, parents, and guardians with their own bikes are welcome to join in on the fun and instruction as well. Appropriate for all ages, the event also includes safety and health related exhibits, face painting, and games. 
GREGG PARK....The event is on Saturday June 15 from 10 a.m. to 3 p.m., with a rain date of Saturday, June 22, if needed.
Details

Written by

NJ NEWS Jersey Reporter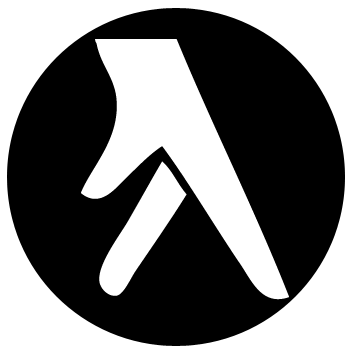 BERNARDSVILLE--Laurie Rush-Masuret is an experienced attorney who focuses on family law, civil litigation and construction law. The firm handles construction lien claims, contract disputes, collection and payment disputes. Ms. Rush-Masuret L. also specializes in a spectrum of matrimonial matters including but not limited to Pre-Nuptial Agreements, divorce, support issues and domestic violence cases. Ms. Rush-Masuret has been practicing law for over thirty years primarily in Somerset and Morris Counties.  Ms. Rush-Masuret is a graduate of the College of the Holy Cross in Massachusetts and received her law degree at Seton Hall University.  She has received the honor of being one of the 10 BEST Attorneys for Client Satisfaction from the American Institute of Family Law Attorneys for the last three years (2015-2019) and has been designated as one of the Top 10 Family Law Attorneys by Attorney and Proactice Magazine for the last two years. Ms. Rush-Masuret has also received the honor of High Ethical Standing and Professional Ability by Martindale-Hubbell.  She served on the District XIII Ethics Committee for four years and presently serves on the District XIII Fee Arbitration Committee as a Panel Chairperson, as well as a Panelist for the Somerset County Early Settlement Program in the Family Court.
 Laurie Rush-Masuret, P.A.
please visit our website at www.lr-mlaw.com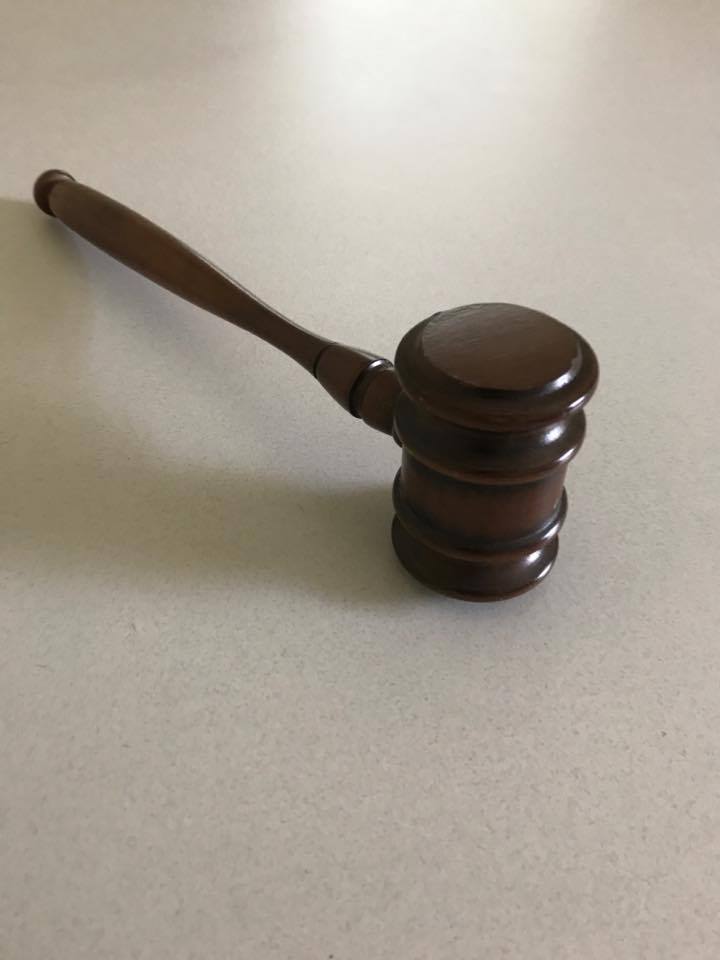 Reported Story by
David Brown
Details

Written by

NJ NEWS Jersey Reporter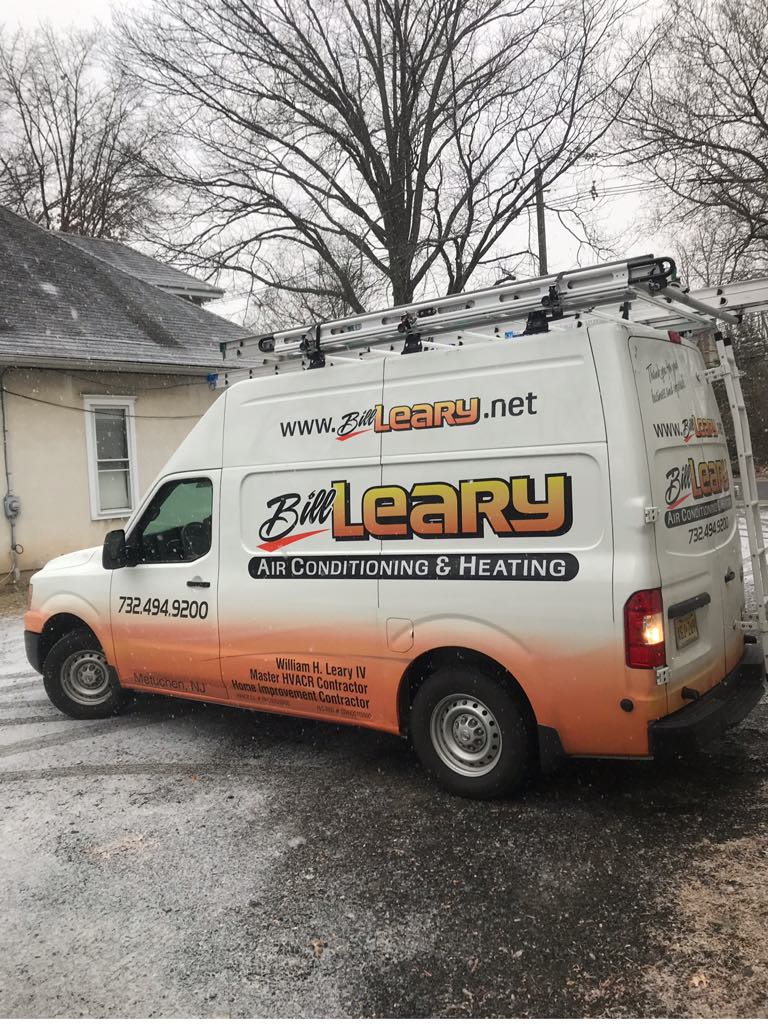 METUCHEN, NJ-- Bill Leary Air Conditioning & Heating, celebrating its thirtieth year in business takes pride in serving New Jersey since 1989 and is still family owned and operated.
Bill Leary Air Conditioning & Heating serves Central Jersey – Middlesex County and surrounding counties. The company travels anywhere in north or south Jersey to serve its new and long- time customers.  The company is based in Metuchen and also serves Edison, Highland Park, Woodbridge, South Plainfield, Piscataway and beyond.
This HVAC company services both residential and commercial customers. When the company is hired, a project coordinator visits the building or home to diagnose the problem with the furnace, boiler, central air conditioning system, thermostat or other climate comfort equipment.  A recommendation with some options is provided to help the customer with the best solution to their individual situation.  The services range from a simple repair to installation of new heating and or cooling equipment.  For some commercial customers, rooftop work is required.  Leary handles all aspects of safety and municipal compliance in instances where a crane may be needed for new installation. The company has 24/7 emergency service. The office is open on weekdays from 7 a.m. to 7 p.m., and on weekends and has technicians' on-call for emergencies with no upcharges for after-hours calls.
Referrals are a very important part of how the company acquires new clients. Bill Leary Air Conditioning and Heating has a referral program where anyone who refers, gets a gift card up to $100 if the referred customer has the work done.
In addition to the businesses' services, they are also very active in the local community. They sponsor local teams and donate profits to various organizations. When customers are paying Bill Leary Air Conditioning and Heating, they also know that part of their purchases is going towards charities, such as Century for the Cure, Rutgers Cancer Institute of NJ and St. Jude Children's Research Hospital among others. A complete list of charities the company supports can be found on their website at https://www.billleary.net/community-support
Upon graduating from Middlesex County Vocational School in Piscataway, Leary started working in the industry right away and shortly thereafter, opened up his own business. The company was originally based in Edison on Route 1, but has been in Metuchen for over twenty years.
In an exclusive interview with www.NJnewsjersey.com reporters Leary's sister Kim summed up the company by stating, "We are heating and cooling experts who have been taking care of our customers with a family owned and operated standard. We want to offer our customers options and fair prices. We take pleasure in serving our community and take pride in our work." Bill Leary Air Conditioning & Heating looks forward to acquiring new customers while maintaining the trust of their customers who they have served for many years. Please give us a call 732-494-9200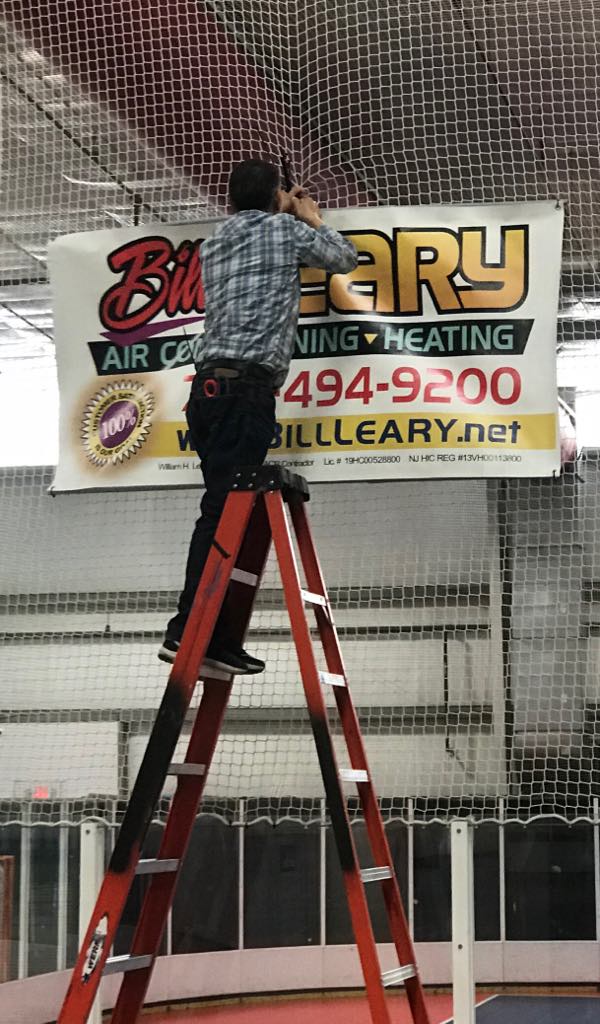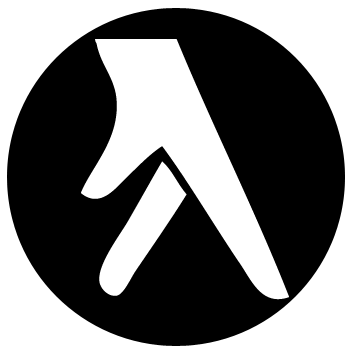 Reported Story by
David Douglas Brown
& Brian Milton