Top Stories
Details

Written by

NJ NEWS Jersey Reporter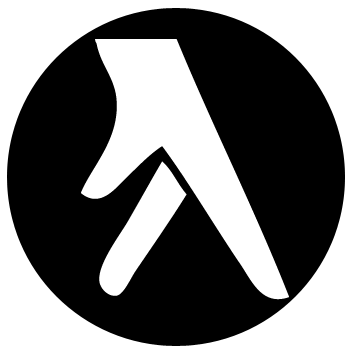 BERNARDSVILLE--Laurie Rush-Masuret is an experienced attorney who focuses on family law, civil litigation and construction law. The firm handles construction lien claims, contract disputes, collection and payment disputes. Ms. Rush-Masuret L. also specializes in a spectrum of matrimonial matters including but not limited to Pre-Nuptial Agreements, divorce, support issues and domestic violence cases. Ms. Rush-Masuret has been practicing law for over thirty years primarily in Somerset and Morris Counties.  Ms. Rush-Masuret is a graduate of the College of the Holy Cross in Massachusetts and received her law degree at Seton Hall University.  She has received the honor of being one of the 10 BEST Attorneys for Client Satisfaction from the American Institute of Family Law Attorneys for the last three years (2015-2019) and has been designated as one of the Top 10 Family Law Attorneys by Attorney and Proactice Magazine for the last two years. Ms. Rush-Masuret has also received the honor of High Ethical Standing and Professional Ability by Martindale-Hubbell.  She served on the District XIII Ethics Committee for four years and presently serves on the District XIII Fee Arbitration Committee as a Panel Chairperson, as well as a Panelist for the Somerset County Early Settlement Program in the Family Court.
 Laurie Rush-Masuret, P.A.
please visit our website at www.lr-mlaw.com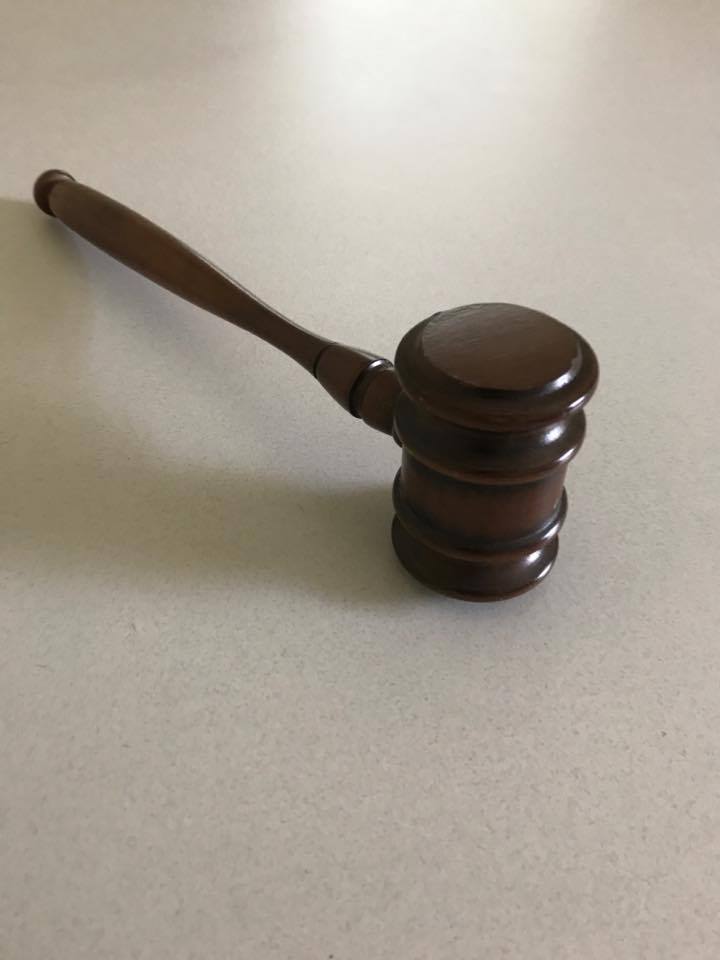 Reported Story by
David Brown
Details

Written by

NJ NEWS Jersey Reporter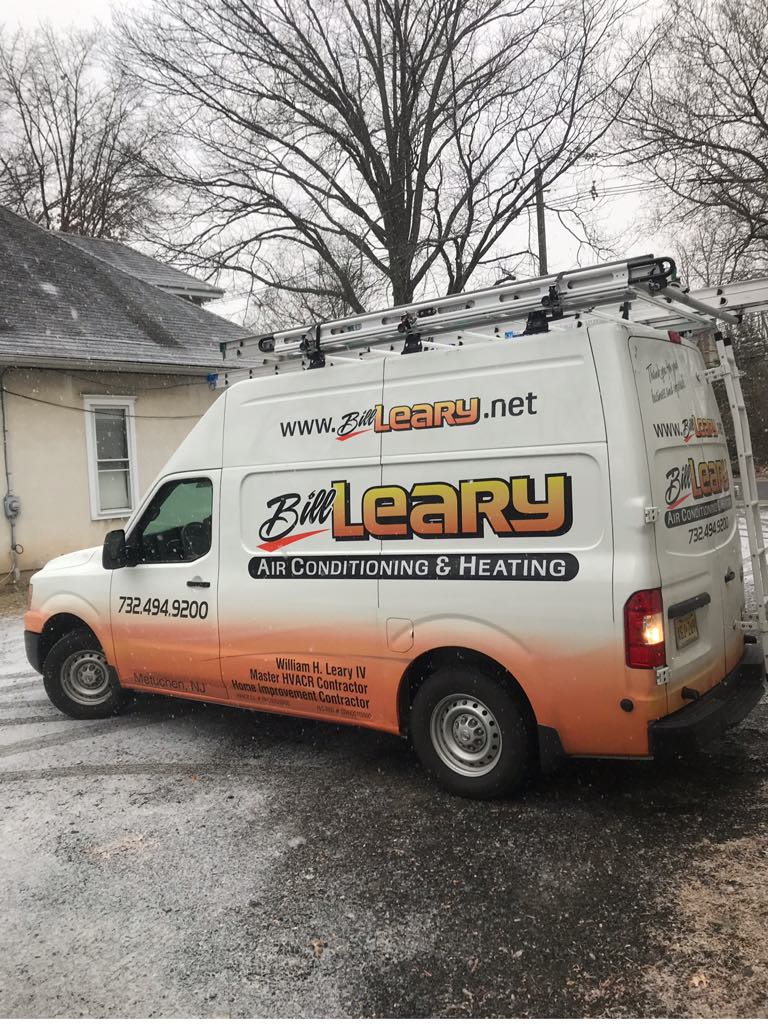 METUCHEN, NJ-- Bill Leary Air Conditioning & Heating, celebrating its thirtieth year in business takes pride in serving New Jersey since 1989 and is still family owned and operated.
Bill Leary Air Conditioning & Heating serves Central Jersey – Middlesex County and surrounding counties. The company travels anywhere in north or south Jersey to serve its new and long- time customers.  The company is based in Metuchen and also serves Edison, Highland Park, Woodbridge, South Plainfield, Piscataway and beyond.
This HVAC company services both residential and commercial customers. When the company is hired, a project coordinator visits the building or home to diagnose the problem with the furnace, boiler, central air conditioning system, thermostat or other climate comfort equipment.  A recommendation with some options is provided to help the customer with the best solution to their individual situation.  The services range from a simple repair to installation of new heating and or cooling equipment.  For some commercial customers, rooftop work is required.  Leary handles all aspects of safety and municipal compliance in instances where a crane may be needed for new installation. The company has 24/7 emergency service. The office is open on weekdays from 7 a.m. to 7 p.m., and on weekends and has technicians' on-call for emergencies with no upcharges for after-hours calls.
Referrals are a very important part of how the company acquires new clients. Bill Leary Air Conditioning and Heating has a referral program where anyone who refers, gets a gift card up to $100 if the referred customer has the work done.
In addition to the businesses' services, they are also very active in the local community. They sponsor local teams and donate profits to various organizations. When customers are paying Bill Leary Air Conditioning and Heating, they also know that part of their purchases is going towards charities, such as Century for the Cure, Rutgers Cancer Institute of NJ and St. Jude Children's Research Hospital among others. A complete list of charities the company supports can be found on their website at https://www.billleary.net/community-support
Upon graduating from Middlesex County Vocational School in Piscataway, Leary started working in the industry right away and shortly thereafter, opened up his own business. The company was originally based in Edison on Route 1, but has been in Metuchen for over twenty years.
In an exclusive interview with www.NJnewsjersey.com reporters Leary's sister Kim summed up the company by stating, "We are heating and cooling experts who have been taking care of our customers with a family owned and operated standard. We want to offer our customers options and fair prices. We take pleasure in serving our community and take pride in our work." Bill Leary Air Conditioning & Heating looks forward to acquiring new customers while maintaining the trust of their customers who they have served for many years. Please give us a call 732-494-9200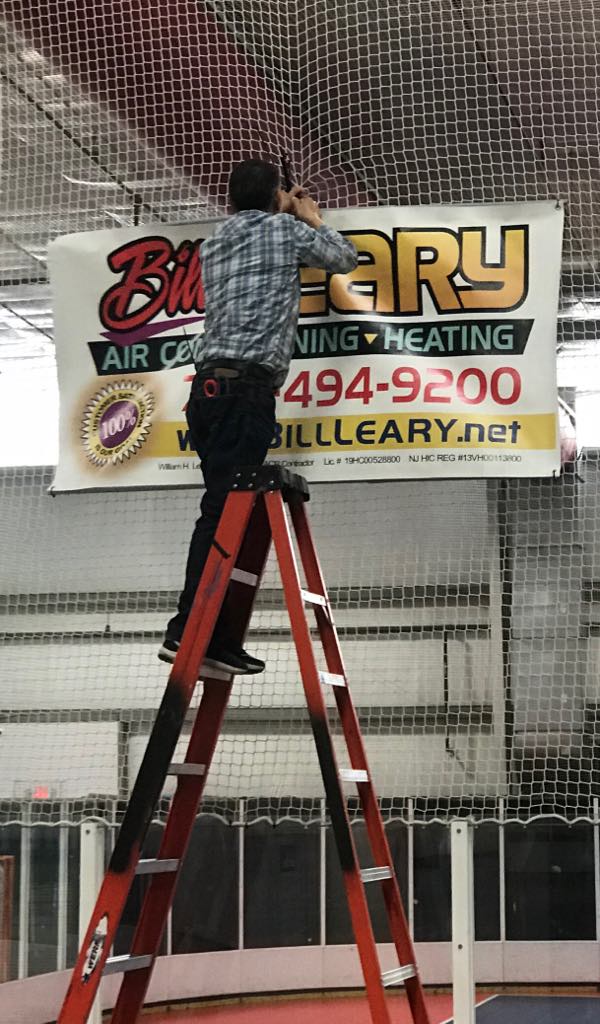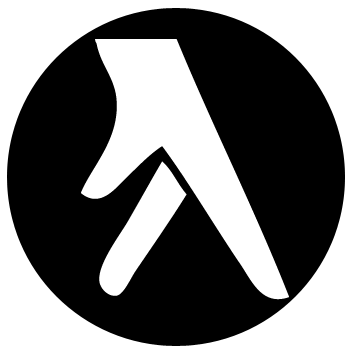 Reported Story by
David Douglas Brown
& Brian Milton
Details

Written by

NJ NEWS Jersey Reporter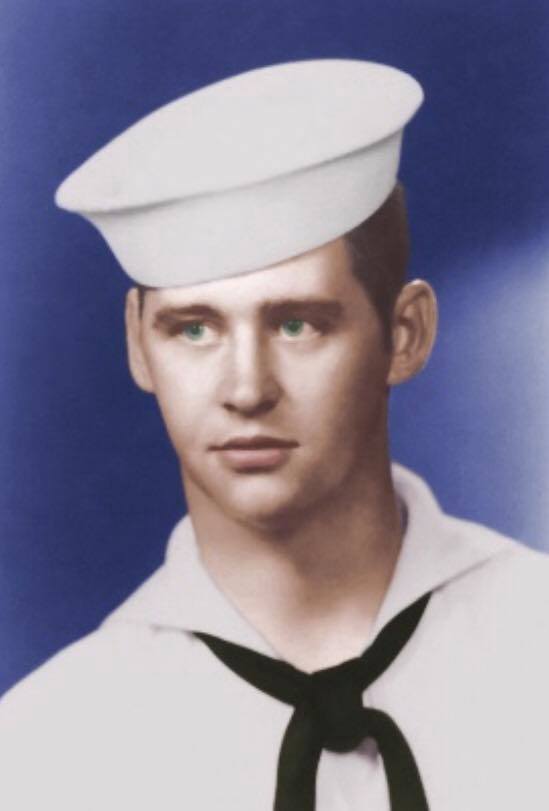 HOOKSET, NH--Martin "Marty" Joseph Orth passed away peacefully surrounded by his family on March 30th, the day after his 80th birthday in Merrimack, NH.  Mr. Orth was born in Jersey City, NJ, and raised in Guttenberg and West New York in Hudson County.  He attended Memorial High School but left early, in 1956 at the age of 17, to pursue his dream of traveling the world and serving his country in the United States Navy.  He proudly spent a decade in the U.S. Navy and 2 years in the Naval Reserve until a near fatal car accident in 1967 sidelined his return to active service.
Mr. Orth's active naval service included duty on various destroyers (USS McGowan (DD-678), USS McCaffery (DD/DDE-860)) and submarines (USS George Washington (SSBN-598), USS Ethan Allen (SSBN-608), USS Croaker (SS/SSK/AGSS/IXSS-246), USS Tusk (SS-426)).  His worldwide deployments included the north Atlantic to the Caribbean, the Mediterranean and Suez Canal to call at various Near Eastern ports and Karachi, Pakistan.  He was one of the last seamen to cross the Arctic Circle in September 1960 on the USS McGowan before its decommissioning in November of that year.  Mr. Orth was a sonar man and achieved the rank of Petty Officer, 2nd class.
Upon discharge from the U.S. Navy, he moved to Piscataway, NJ and worked for AT&T for 20 years, in various managerial positions including as a District Manager.  An active member of the Piscataway community, Mr. Orth was a member of the Superchiefs Band Parents Association, a former President of the High School Athletics Booster Club, coached and was actively involved in various town-wide recreation sports.  He was elected and served on the Piscataway Board of Education from 1985 through 1989.  In retirement, Mr. Orth lived in Point Pleasant Beach, NJ and Huntingdon Valley, PA.  In November of 2014, he relocated to Hooksett, NH and soon fell in love with and was adopted by the Granite State and its motto "Live Free or Die."
Marty was the patriarch of a blended family that included his set of twins and his long-time partner and mother of 3 daughters.  He is survived by his son Joseph Orth and wife Martyna of Brick, NJ, and daughter Jody Orth and husband Edward Mount of Bayville, NJ, Janet Hansen of Hooksett, NH, his companion of nearly 31 years and step-daughters Karen DeBonis and husband Jonathan of Denver, CO, Christine Hansen of Newport, RI and Jennifer Goodhart and husband Joshua of Atlanta, GA, a brother, Richard Orth of Pompton Lakes, NJ, niece Debbie Orth of Jupiter, FL, nephews  Jeffrey Orth of South Plainfield, NJ and Patrick Kelly of Newton, NJ, as well as 11 grandchildren, and former spouse and lifelong friend, Carol Orth of Lake Hiawatha, NJ.
A memorial celebration of his life will take place in New Jersey on Sunday, June 9, 2019 from 1:00 p.m. to 5:00 p.m. at the Knights of Columbus in Toms River, NJ.  For more information, contact Jody Orth at This email address is being protected from spambots. You need JavaScript enabled to view it..
Mr. Orth will be interred at the Brigadier General William C. Doyle Memorial Cemetery located in Wrightstown, NJ in a ceremony provided by the Navy Honor Guard at 9:30 a.m. on Monday, June 10, 2019.
Details

Written by

NJ NEWS Jersey Reporter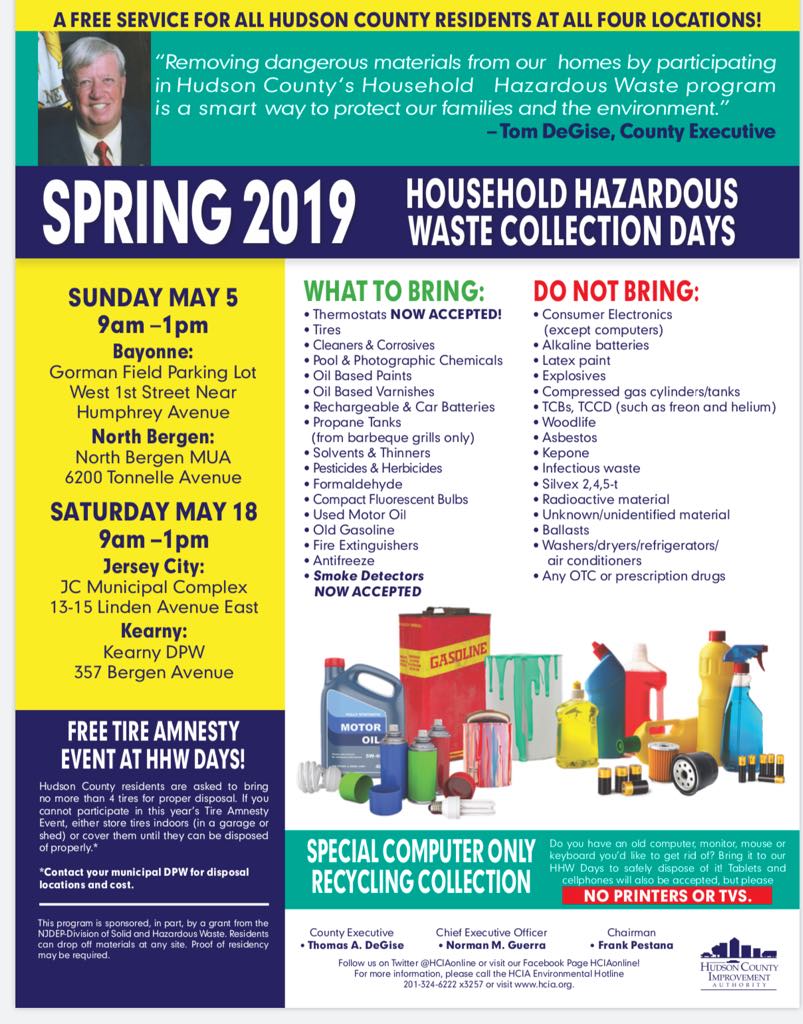 Why not clear out your living or office space?
JERSEY CITY, N.J.--The Hudson County Improvement Authority (HCIA) is offering a free service for Hudson County residents at four locations.
"Removing dangerous materials from our homes by participating in Hudson County's Household Hazardous Waste program is a smart way to protect our families and the environment," county executive Tom DeGiso said.
The two locations, Jersey City, and Kearny, will operate the free service on Saturday May 18, from 9 a.m. to 1 p.m.
Jersey City's and Kearny's is on Saturday May 18 (9 a.m. to 1 p.m.) at JC Municipal Complex, 13-15 Linden Avenue East, and Kearny DPW, 357 Bergen Avenue, respectively.
Additionally, Hudson County residents may dispose of as many as four tires at any of the scheduled Household Waste Days. However, if residents cannot make it to any of the "Tire Amnesty Event's" at the scheduled household waste days, they may either store their tires in a garage or shed, or cover them until they can be properly disposed of. (Contact municipal Department of Public Works for locations and cost.)
And take advantage of computer only recycling collection as well. If you have an old computer, monitor, mouse or keyboard to get rid of, bring it to one of the four HHW Days to safely dispose of it and help preserve the environment. While tablets and cellphones also will be accepted, printers and televisions will NOT.
Since the program is sponsored in part by a grant from the NJEEP-Division of solid and hazardous waste, residents may drop off materials at any site, but be prepared to show proof of residency.
What to bring:
Thermostats (NOW ACCEPTED!)
Tires
Cleaners & Corrosives
Pool & Photographic Chemicals
Oil Based Paints
Oil Based Varnishes
Rechargeable & Car Batteries
Propane Tanks (from barbeque grills only)
Solvents & Thinners
Pesticides & Herbicides
Formaldehyde
Compact Fluorescent Bulbs
Used Motor Oil
Old Gasoline
Fire Extinguishers
Antifreeze
Smoke Detectors (NOW ACCEPTED!)
What not to bring:
Consumer Electronics (except computers)
Alkaline batteries
Latex paint
Explosives
Compressed gas cylinders/tanks
TCBs, TCCD (such as freon and helium)
Woodlife
Asbestos
Kepone