Top Stories
Details

Written by

NJ NEWS Jersey Reporter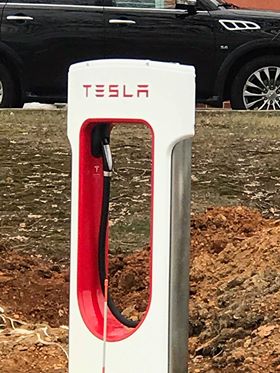 Electric vehicle charging stations at Brunswick Square Mall are 80 percent finished
 East Brunswick, N.J.-- A bank of five Tesla electric vehicle (EV) charging stations being installed along Route 18, directly across from Red Robin and Bar Louie, in the parking lot of Brunswick Square Mall is about 80 percent complete. 
The "target date" for the fast chargers to go live is sometime in early March, said Ron Lichtenberger, general manager of the mall, which is owned and managed by Washington Prime Group.
Lichtenberger said Washington Prime was "taking advantage of alternate uses" to benefit both the "large (mall) property" and local community.
"Tesla does very well with car sales for this demographic area, so there's been a need for it," Lichtenberger said, citing the broad "market" for EV's in New Jersey, and "other locations throughout the country" where Washington Prime also leases to Tesla.  
The EV's going in are the same as the four at Edison's Menlo Park Mall (owned by Simon Property Group), behind Romano's Macaroni Grill, he added.   
Completion of the outside work depends on winter weather conditions -- snow and freezing temperatures slow it down.
Asked how much revenue would be generated from the lease with Tesla, Lichtenberger declined to comment: "We don't (offer) specifics like that."

Reported Story 
Dave S.
Details

Written by

NJ NEWS Jersey Reporter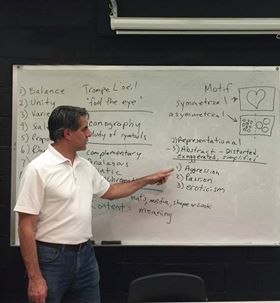 WEST ORANGE, NJ - John Mitrano is the President and Founder of Techdesigno, a digital design firm, where he teaches business owners how to build and edit their own websites, integrate time-saving technologies and enhance their online presence. Mitrano is an Adjunct Professor at Essex County College and teaches courses in the Computer Sciences & Humanity Arts Departments.  Professor Mitrano has been teaching college courses in web design for over 10 years. He stresses to his students that "Art is all around us, including on the Internet through web sites," states Mitrano. "Recognizing the part that aesthetics plays in the every day, makes for a richer experience." He believes that online is where science and the humanity arts crisscross and are intertwined. Aesthetics and beauty is just as important to keep in mind as functionality and user-interactivity when designing websites."
With a broad background in computer graphics and digital marketing, Professor Mitrano saw an opportunity to help small businesses build their online presence. A local business can now even sell services and products worldwide where previously there would not be such a possibility.
Techdesigno has over 25 years experience promoting businesses both locally or worldwide. Techdesigno's Digital Design Studio is  located at 59 Main Street in West Orange, New Jersey where the focus is on digital online marketing, visual communications, web design, SEO and social media marketing.
Search Engine Optimization (SEO) is one of the most requested services provided by Techdesigno. For  a business to be positioned at the top of a search list, like Google, Mitrano and his team assures that positioning! How is this accomplished? By first analyzing something known as the SERP (Search Engine Results Page) and by conducting SERP analysis. SERP Analysis is the process of analyzing the top web pages that rank for a specific keyword or topic and to examine your company's rich snippets. A snippet refers to the description of a Google search listing. It does not include the title or the URL. 
The experienced Techdesigno team of SEO specialists understand and utilize various techniques like "natural', "organic" and "algorithmic" methods, and use keywords, key phrases, and word expressions. This increases your website's ranking on the results pages of popular search engines (Google, Bing, Yahoo, MSN, AOL Search, and Ask.com). Mitrano and his team can provide SEO training instruction and other related services to their clients. "There are literally hundreds of techniques one can do to promote the ranking and visibility of your site," states Mitrano. 
Meeting with the www.njnewsjersey.com reporter, Professor Mitrano explained how the most important aspect of having a professionally designed website that consistently functions and performs properly for one's business is its visibility! More visibility, more visitor views and more potential business. Techdesigno has a comprehensive checklist, including an "XML & HTML Site Map", which is reviewed with each client in order to create a flowchart and plan outline improve the Google search ranking and increase the traffic flow to your company's website.
Mitrano and the Techdesigno team will assist businesses and will do what's necessary to boost their business' rankings in Google Search and the SERP. Mitrano stresses the importance of social media and that having third party review sites with high-quality reviews by clients and customers is the core of digital online marketing. He mentioned YELP.com as a site that monitors its business reviews very carefully to avoid fake reviewing practices. Marketing experts agree that high quality and authentic reviews help to ensure a business' success. Part of Techdesigno's social media services assists your business' connection and communication with customers and enhance your business' online presence and longevity.
When the Techdesigno team meets with clients, concerns and goals are discussed and methodically assessed to accomplish the goals of one's digital marketing plan.   It was evident in meeting with Professor John Mitrano that his knowledge, creativity and vast experience shows by the joy he puts forth in assisting clients in successfully marketing their businesses online. His commitment to empowering his clients, educating them and providing the tools to understand how to update and use their own websites is done in a very comprehensive way.
Techdesigno is just an email or phone call away! Check out Techdesigno's website to see how they can help your organization or business succeed online. Mitrano offers a free analysis for any website owner looking for a SERP analysis. This analysis report will determine how well your business doing across the web. Contact him at 973-736-7973 or email at https://techdesigno.com/contact-us.html. 
Techdesigno Digital Design Studio
59 Main Street, Suite 337
West Orange, NJ 07052 USA
Website: www.techdesigno.com 
Phone: 973-736-7973
Reported Story By David-Douglas Brown
Written By Leah Brown Klein
Details

Written by

NJ NEWS Jersey Reporter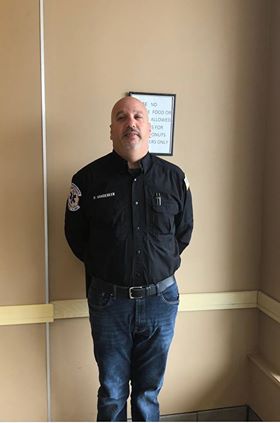 SOUTH RIVER, N.J.-- Imagine this scenario: A life-threatening emergency strikes…and…You Are Prepared!
You are CPR Certified, You know First Aid, and You can assist anyone from a child, to a wheelchair bound adult.
This is how Henry (Hank) van de Beek has felt and acted for 30 years. This EMT and EMS professional rides in ambulances, responds to emergencies, and now teaches others how to save a life.
His company Saving a Life Teaching, LLC (www.SavingaLifeTeachingLLC.com) provides hands-on training and certifications in many critical courses from Basic First Aid, to CPR, Bloodborne Pathogens, Emergency Medical Response, Wilderness First Aid, and even Child Safety for Babysitters.
As a single father raising 3 children, he has performed CPR on his own child.  Again, imagine the scenario: your child (or someone else's) is in medical distress…and You Are Prepared!
Hank van de Beek travels throughout Middlesex, Union, and Monmouth counties providing lifesaving certification courses to medical personnel and the general public at hospitals, camps, schools, restaurants, rehabs, and more. Literally anywhere.
At the helm of Saving a Life Teaching, LLC, Hank expertly teaches students of all ages and offers more than a dozen Certification Programs. Whether you need first time training, renewal certification, or advanced courses, Hank tailors the education to classes large and small. He is mobile and provides training at his facility, or yours.
When medical emergencies happen, knowing bleeding control, medical oxygen procedures, and CPR can make the difference between life and death. The principles and techniques Hank teaches apply to individuals in distress as well as mass casualties. We all need to be prepared.
You can now be Trained and CERTIFIED in the same lifesaving procedures that the professionals are: Doctors Offices, Fire Stations, Municipalities, EMT, Community Centers and we are open to the public!!!
Reach out to Hank van de Beek at 732-684-3808. He's been reaching out and saving others for years. Not all superheroes wear capes!!!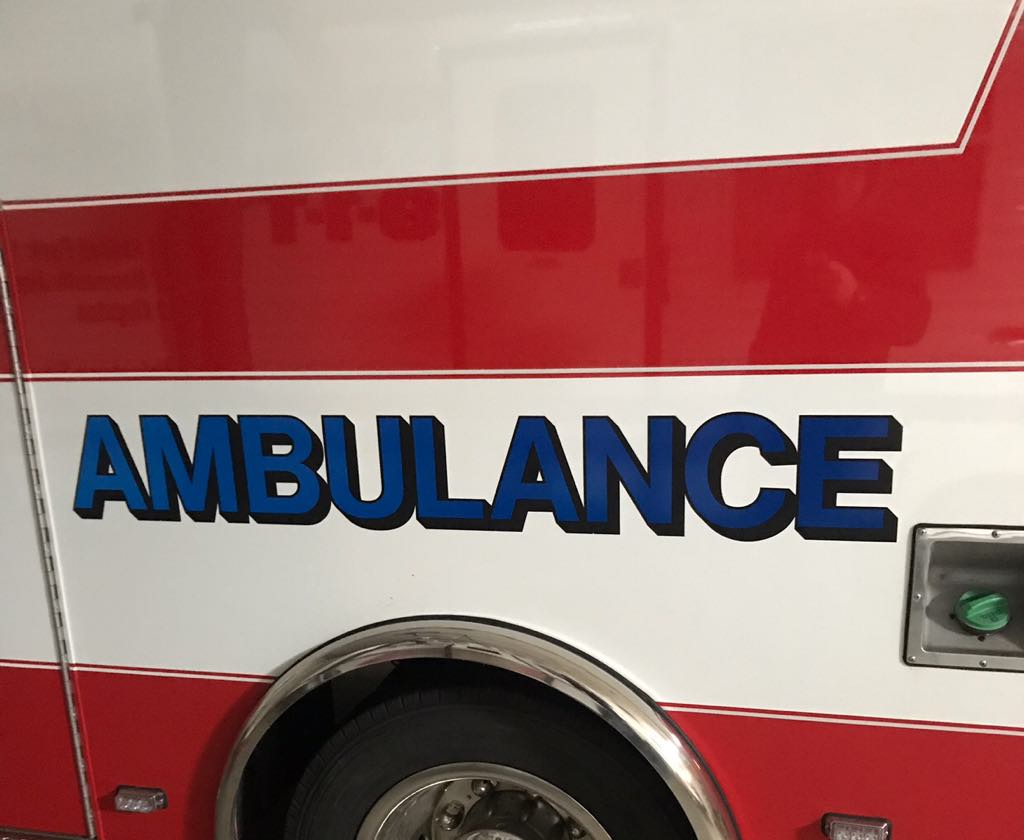 By Sharri Schneider 
News Reporter
Written by
Michelle McCann
Edited by 
NJ news jersey
Details

Written by

NJ NEWS Jersey Reporter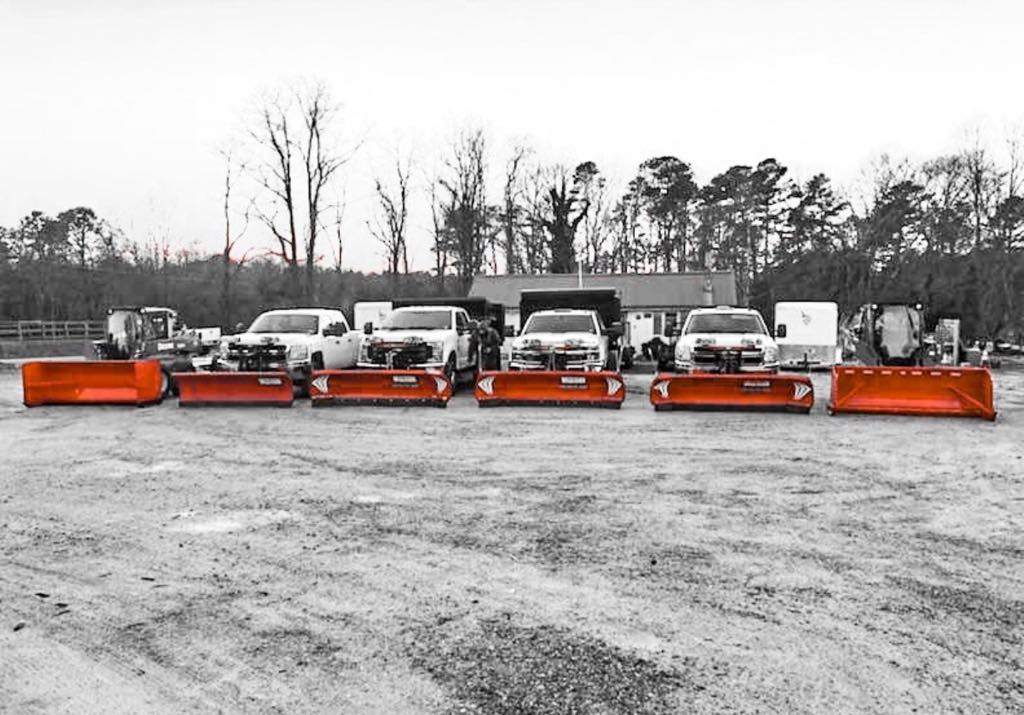 HOWELL, N.J. -- Kyle Rizzo, the owner of Coastal Lawn and Landscape & Snow and Ice Management Solutions, expresses the focus of his business lies in providing his clients with quality service and moral grounding while maintaining customer relations. Mr. Rizzo started his business "down the shore" in 2012, after an impressive career working as a foreman for a large excavating company. Kyle chose at one point to start his own business which began with his initial purchase of one pickup truck and one lawn mower! His previous work as a foreman allowed him to work alongside with large companies such as Toll Brothers, k .Hovnanian, Ryan homes on various projects that trained him in areas such as excavation, designing and building retaining walls, installing pavers and hardscaping projects. Mr. Rizzo participated in the Garden State Parkway road widening project as well as some other large projects such as the planting and seeding at Edison's Reclamation Center. Another large project at the early stages of Mr. Rizzo's business was to create a 3000 square foot residential patio just in time for his client's son's wedding.
At this point, Kyle's business is now composed of multiple meticulously maintained new trucks as well as new state of the art equipment. Mr. Rizzo's business is fully insured and licensed with such certifications as New Jersey Home Improvement Contractors License, New Jersey Commercial Pesticide Applicator License, and membership in the Accredited Snow Contractors Association.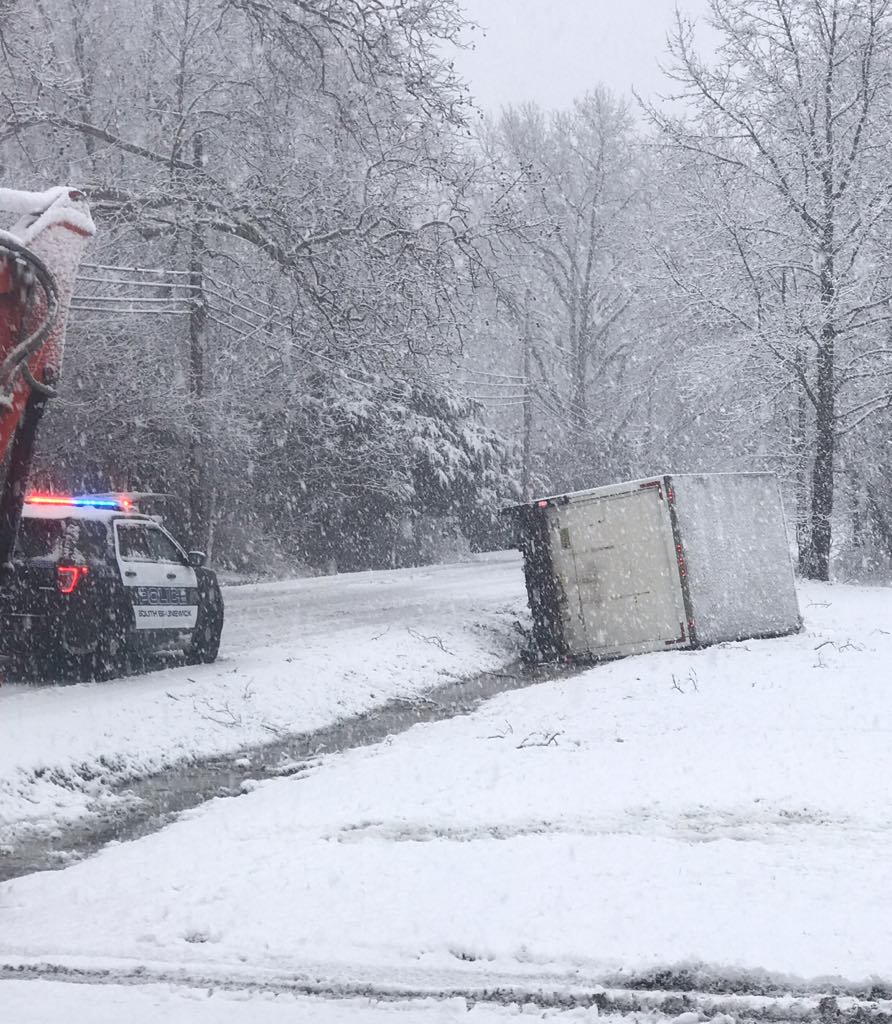 DON'T BE CAUGHT OFF GUARD!!! CALL US TODAY!!! 732-840-3186
Coastal Lawn and Landscape & Snow and Ice Management Solutions has contracts with senior citizen retirement communities, large apartment complexes to small bank properties as well as household named business such as Target in locations that cover Monmouth, Ocean and Middlesex counties and further. Mr. Rizzo stresses in his interview with the www.njnewsjersey.com reporter that his company provides "above than just normal" services which means "doing a little extra than most even if it costs me"
Some but not all of Mr. Rizzo's services include brick pavers, driveways, patios and full maintenance of residential and commercial properties, property management, irrigation management and full contracting jobs which may include pool installations, outdoor kitchens, pergolas, and essentially whatever the customer wants. "We work with our customers and we are their 'eyes', giving our clients our honest opinion."
Mr. Rizzo's contracts with clients to include fertilizing, irrigation, maintenance and hard- scaping whether commercial or residential. When it comes to lawn servicing, Mr. Rizzo's employees attend to clients on a weekly schedule, whether the grass needs cutting or not, caring for the whole property takes place as there is always something to be done in your yard! Those who work for Mr. Rizzo are always respectful and professionally dressed and trained to properly care for your yard.
Coastal Lawn and Landscapes employees have adapted the slogan for his business "The Coastal Way"! Coastal Lawn and Landscape LLC is located at 340 Ramtown Greenville Road in Howell, NJ 07731. Give a call 732-840-3186 and speak to a team member regarding your vision for a project and or maintenance of your residential and or commercial property. No job is too small or too challenging and will be met with meticulous professionalism.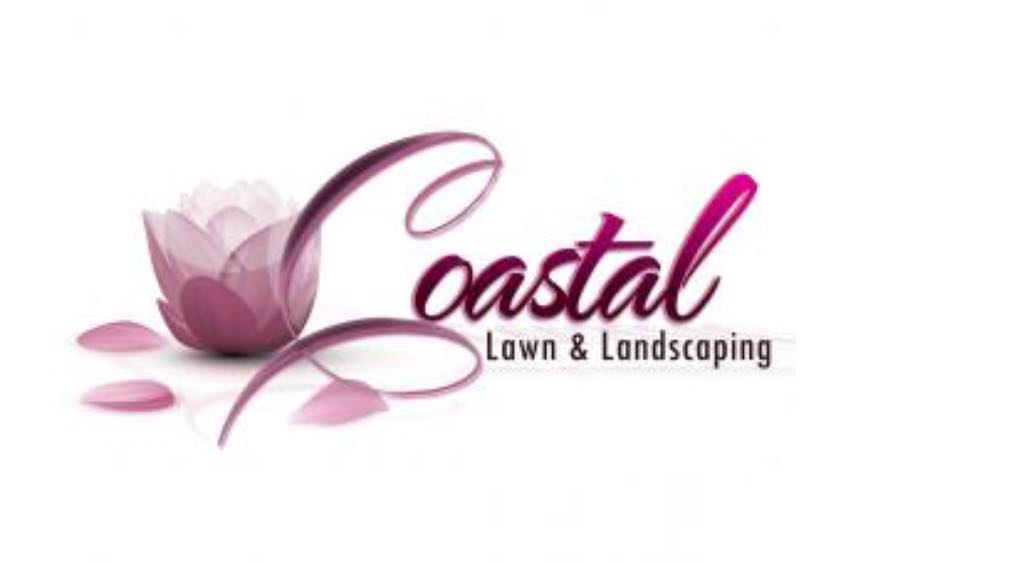 PLEASE LIKE US ON FACEBOOK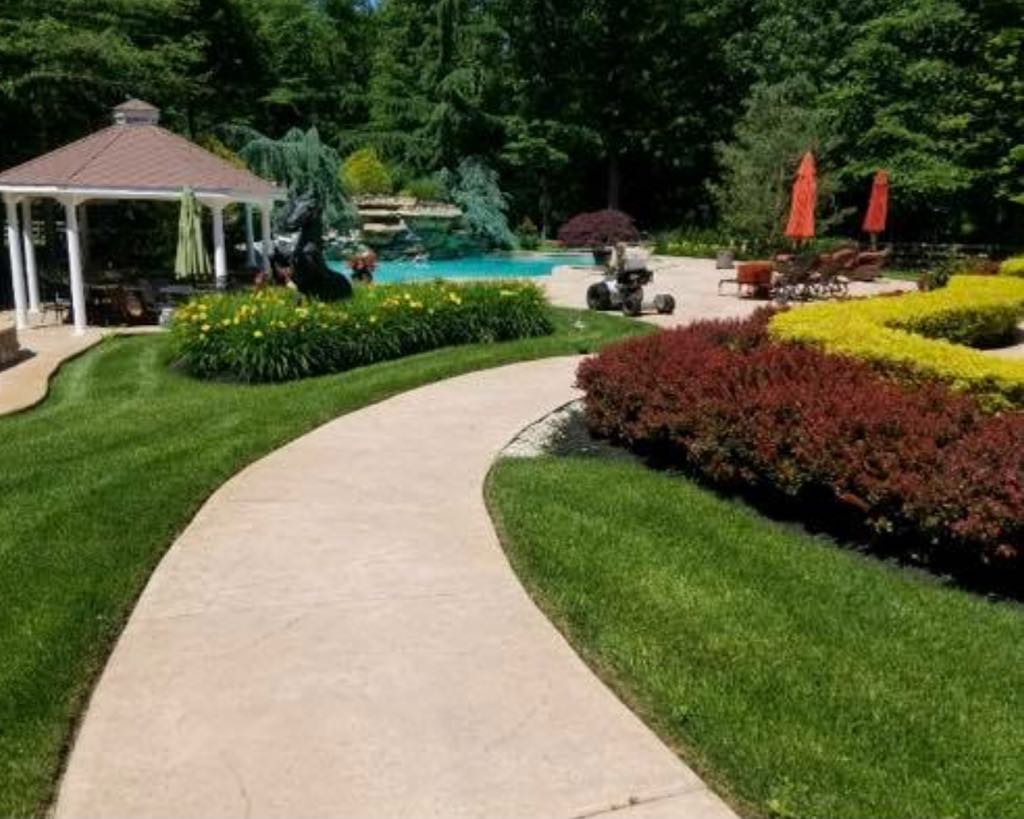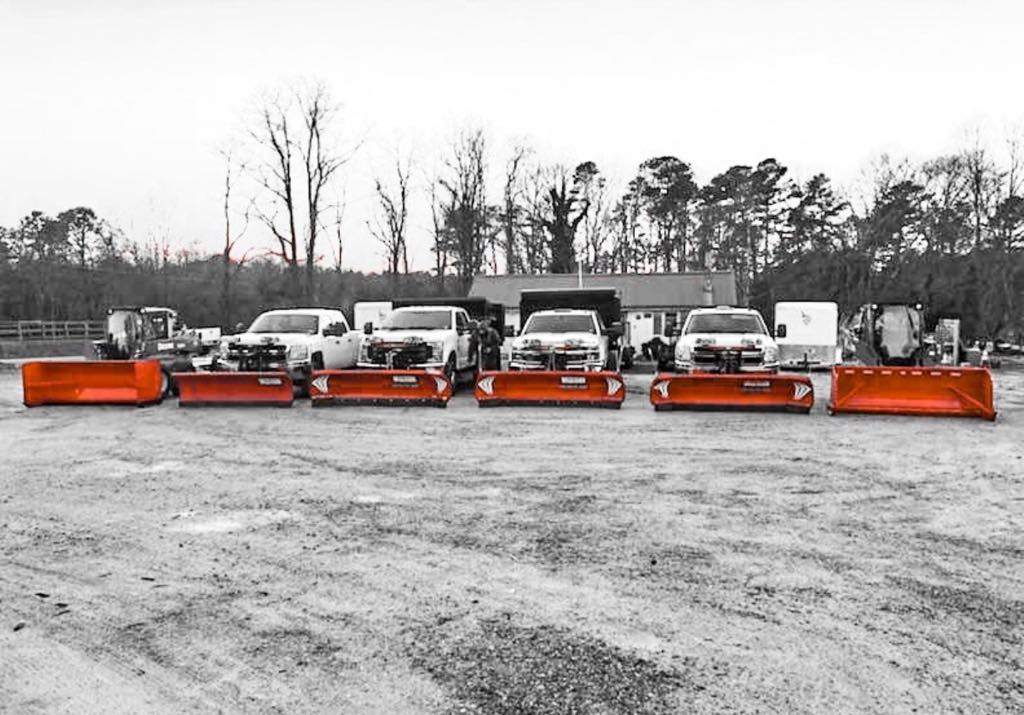 Reported Story
By  Sharri Schneider
Written by Leah-Brown Klein
Edited by NJ NEWS JERSEY