Top Stories
Details

Written by

NJ NEWS Jersey Reporter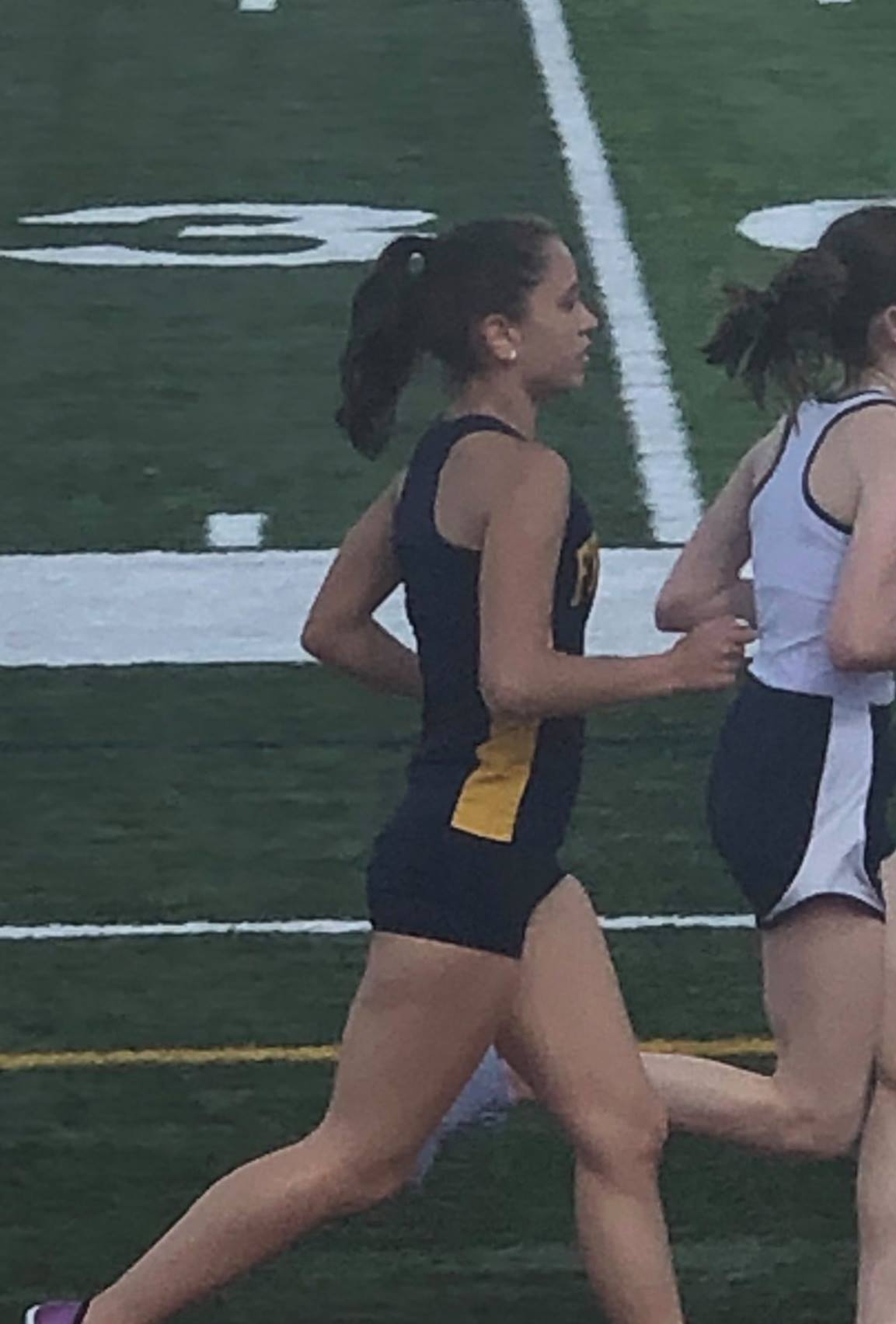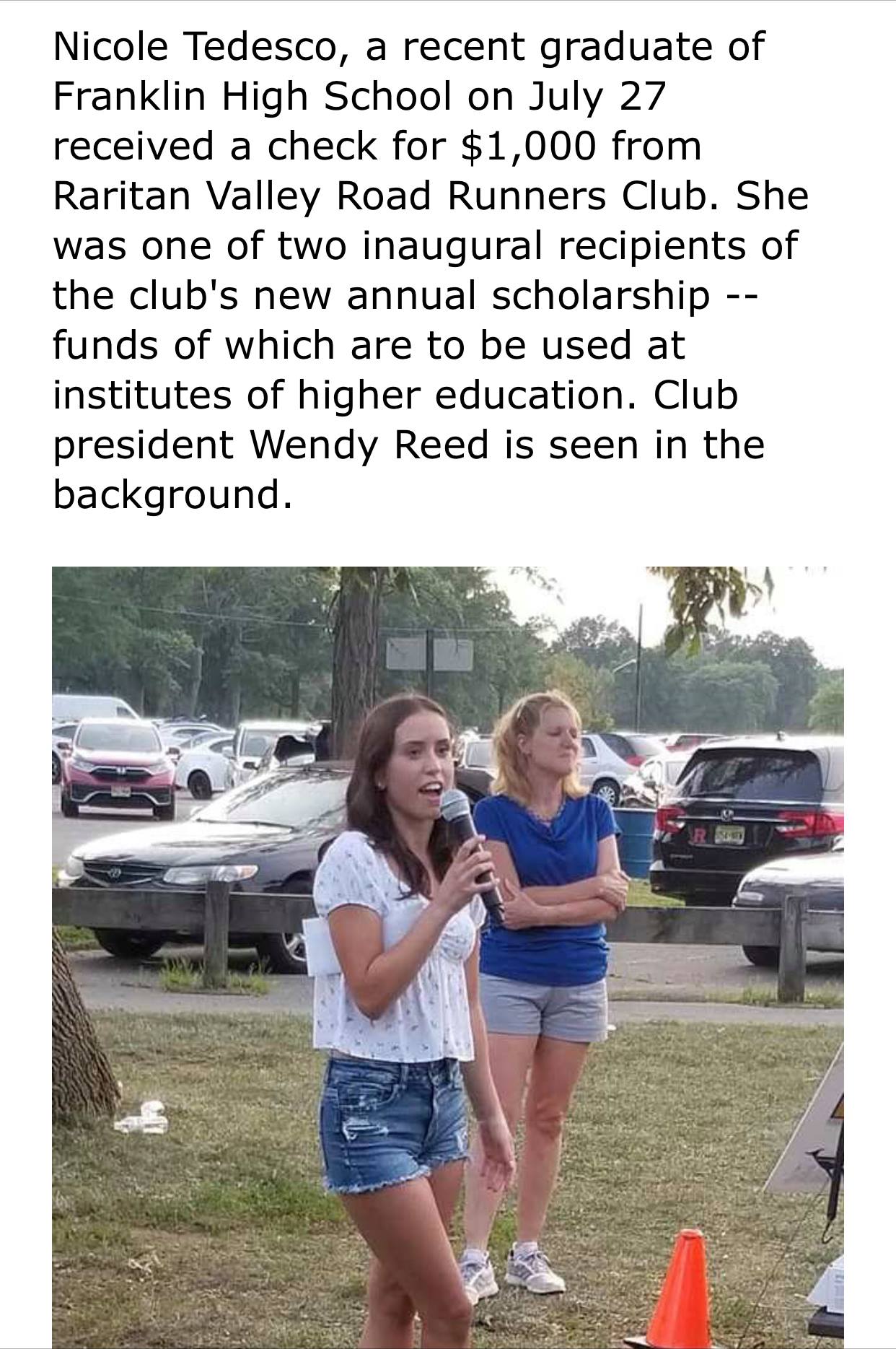 HIGHLAND PARK, NJ--When several months ago I heard Raritan Valley Road Runners (RVRR) member Sonya Slyman use words like "heartwarming" and "soft" to convey how sitting on the club's scholarship program committee made her feel, I thought it was newsworthy.
" 'As I get older, I'm more and more amazed by the younger generation' " she told fellow committee members, which originally included two others, of the candidates' "energy and drive to accomplish things," Slyman said candidly.
All the applicants had something they brought to the table "beyond their persistence in running," she added, perhaps showing a bit of that motherly pride to see "the younger" athletes' overall efforts both in or out of sports, she explained.
"Some really young people are going to lead the charge" for us someday, she added.
And while the names of the first pair of scholarship winners was recently announced, as we neared the Johnson Park Zoo that chili Saturday morning to complete our walk, she repeated that ultimately it may be really hard to make the final decision.
Still, the committee finally did. And club members recently met Sean Castellano, (seen below) one of the first two chosen by Slyman and co-committee member, Beth Alterman, a high school teacher. (Slyman is currently an elementary school teacher and mom.)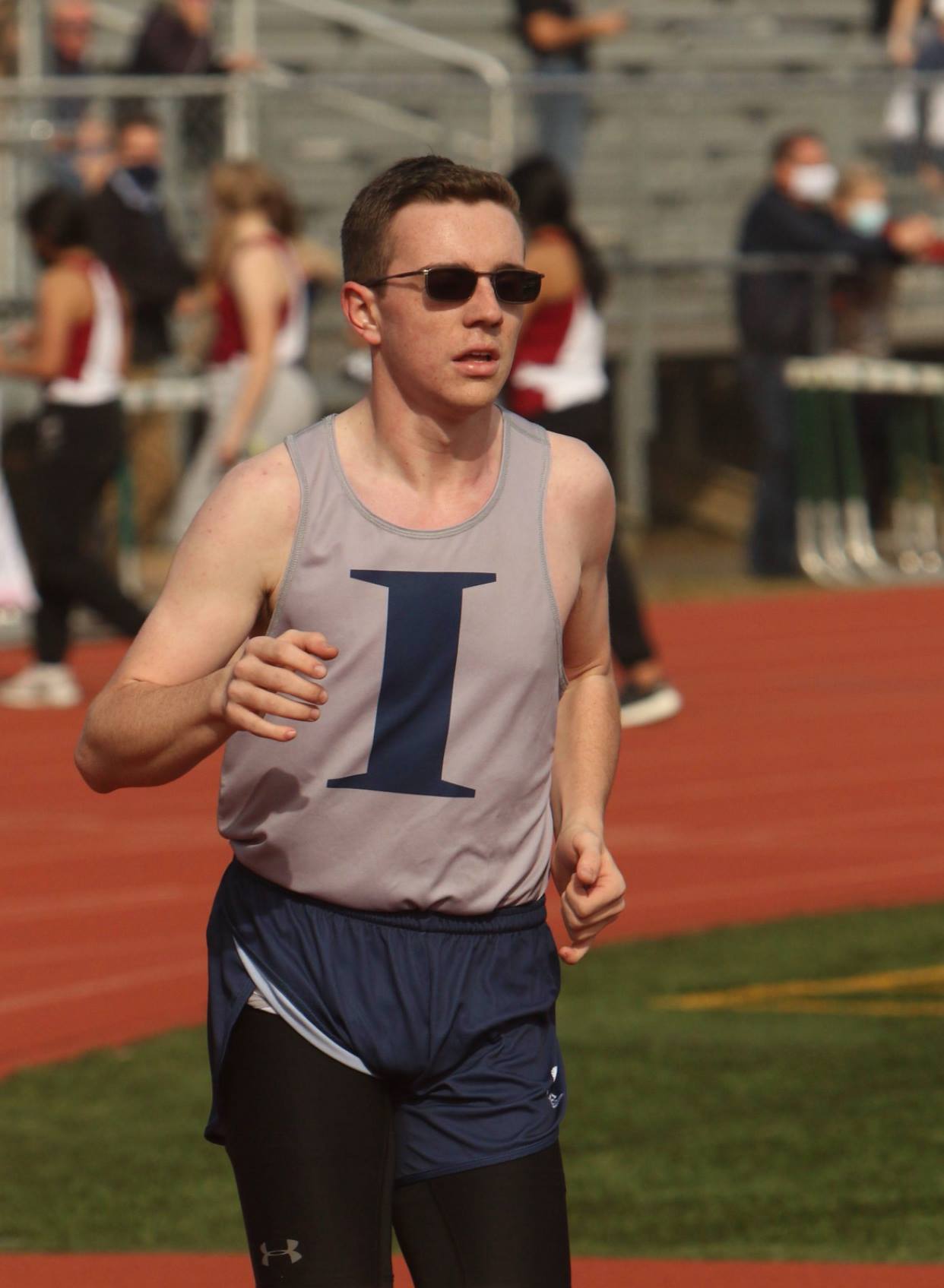 Club president Wendy Reed on June 19 excitedly welcomed members to the third-quarter general membership meeting, held in Grove 5.
Castellano, a senior at Immaculata High School, and his father were present. Since middle school, running has guided the student, who feels he'll run forever, he said. But right now he was set to receive a $1,000 scholarship check.
"So it has been a very long 15-months," Wendy said to a cluster of club members in attendance, citing the previous general membership meeting last year, also held outdoors after the Saturday group run.
She explained that last fall the club had started a scholarship program, which shaped up quickly, thanking club member Ray Petit "for being the innovator and dragging force behind it."
You all voted for it last September, she said, reminding members of the newly launched, but long term initiative. Additionally, she acknowledged Slyman and Alterman for doing so much hard work, finally announcing the two educators' names publicly.
Petit then enthusiastically captured the moment, telling the club it had "finally arrived at [a key] point."
"This is like a culmination of a dream of our running club, right?" he said. "The primary mission of this running club is to promote running and offering a scholarship to the next generation is part of that mission."
While Petit cited the need to select good students who cared about their communities and "wanted to give back," Castellano definitely fits that description. While he hopes to become an environmental engineer someday, he's currently a religious instructor and assistant basketball coach, among other accolades.
"I just wanted to thank Ray and Sonya for this wonderful scholarship -- it's a lot of money and I really appreciate it," he told everyone, noting that he'd be going directly to Rutgers School of Engineering next year.
"So hopefully I'll be around to run with you guys soon, but I wanted to come and say thank you to everyone," said the student. "This is a great club, so thank you guys."
"Running is one of those parts of life that never goes away," added Castellano.
Second Winner
Nicole Tedesco, a graduate of Franklin High School, was the other RVRR, annual, inaugural scholarship fund winner; on July 27 she received her own $1,000 check made payable to Ocean County College, located in Toms River, NJ.
She was recently present at the RVRR 2021 Summer Cross Country Series, held in Donaldson Park, NJ, for the second race of 2021, to collect the award with a smile. RVRR's series traditionally includes four races and the next event is scheduled for August 24th 2021. This year marks the 37th anniversary of the series.
Tedesco joins the freshman class at Ocean County College this fall where she intends to become certified in early childhood education and intends to teach in the Garden State following completion of her certification program.
Tedesco was the captain of both the girl's cross county and indoor track teams while in high school. She noted that running has had a "tremendously positive impact" on everything she does in life.
"I plan to contribute to the running community for a long time and specifically to children by continuing to coach in the future."
By Dave Schatz
Details

Written by

NJ NEWS Jersey Reporter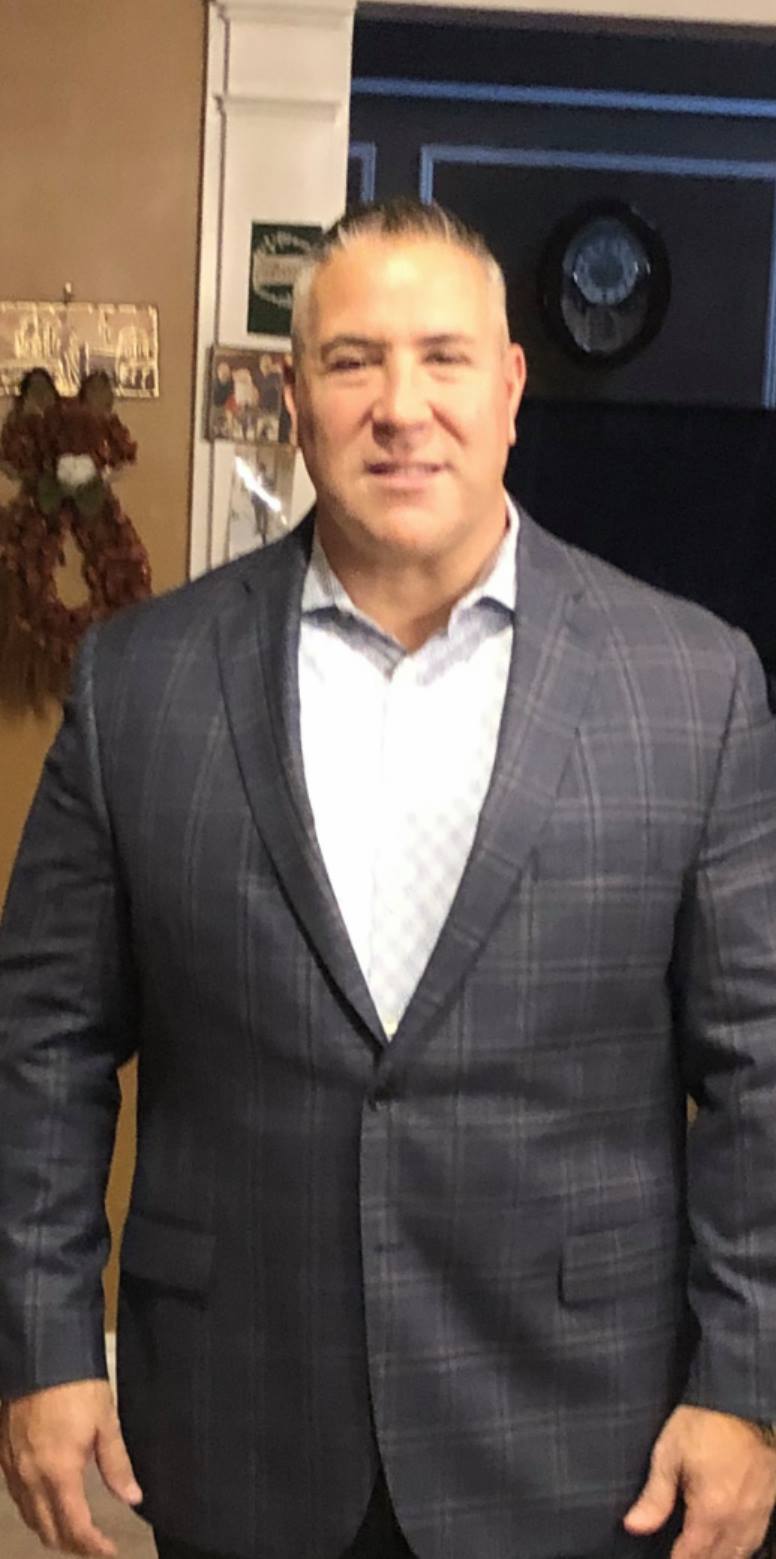 ABERDEEN, NJ--After college, Anthony C. Guglieri became a retail stockbroker on Wall Street.  While interacting with his clients, Anthony was curious about the wealth his clients amassed through real estate. Anthony decided to take real estate classes at night in Staten Island to get his real estate license and become a broker.
At first, Anthony's objective was to buy and sell properties just for himself. But then he liked it so much, Anthony bought out the company he was working for which was
Prime Time Real Estate
in Staten Island.
The company was owned by a NYC firefighter and Anthony felt a connection to the company because his own father was a NYC firefighter! The business grew! Today Prime Time Real Estate has two locations, the original one in Staten Island, New York and since 2003 in Aberdeen, New Jersey.
Mr. Guglieri met builders who were looking for land to build houses. Anthony was able to help contractors find property, construct and sell the homes. Once again, Anthony being curious about construction, wanted to learn all he could!  The builders took Anthony under their wings and eventually he was able to get his general contracting license. Anthony's quest, ambition and determination led him to learn the real estate and construction business from the ground up: how to build a home, how it's constructed, buying and selling, finance end, the legal end, the title end, inspections, closings. 
In an exclusive interview with www.NJnewsjersey.com  reporters Anthony mentions "I wanted to learn every aspect so that when I deal with customers, I can guide them the whole way through!" 
The fact that Anthony is a licensed general contractor overseeing projects from start to completion allows his customers to understand that if there a material defect in a home, for instance, he knows how it can be corrected.
All this has enhanced and added into Anthony's wealth of knowledge and experience in the world of Real Estate!
Putting it all together,
Prime Time Real Estate
prides itself as a full service real estate company, guiding the client through each and every side when building homes, buying and selling homes, marketing, financing, legalities and titles and more. A full-on comprehensive real estate service with a 3% commission.
Anthony Guglieri's Prime Time Real Estate's unique approach and worthiness is due to Anthony's and his team's strong commitment to guiding clients past the superficial look of a home or commercial property, checking every feature of the structure, identifying and addressing any issues, problem solving, all the while listing any property for 3% commission! '
Prime Time Real Estate Inc
. is a Full Service Broker and Member of Multiple Listing Services in both New York and New Jersey. Anthony's strong background in finance has allowed him to offer his clients the ability to save money without sacrificing any service. There is no situation he cannot handle! Anthony enthusiastically passes on his knowledge and experience onto his clients.
When a client is looking for a home, Anthony will look past the "beauty" of the home and will check every detail of a structure including electric panels, beams, utilities, water issues, load bearing walls, etc. as well as the home's history and comps. When a client is selling a home, Anthony stresses there is no reason to overpay to sell. Why pay someone 5% or 6% to list your home on MLS? Most homes are not even sold by the listing agent! 
Prime Time Real Estate
, in business since 1999, deals in residential and commercial real estate, land purchases, new and existing construction and renovations anywhere in New Jersey and New York State. It doesn't matter if you are buying or selling a home for $250,000 or a million dollars! Every client is deeply valued, and supported every step of the way. 
Anthony Guglieri is all about family and community and sharing his knowledge and expertise in navigating the world of real estate without clients having to sacrifice any services.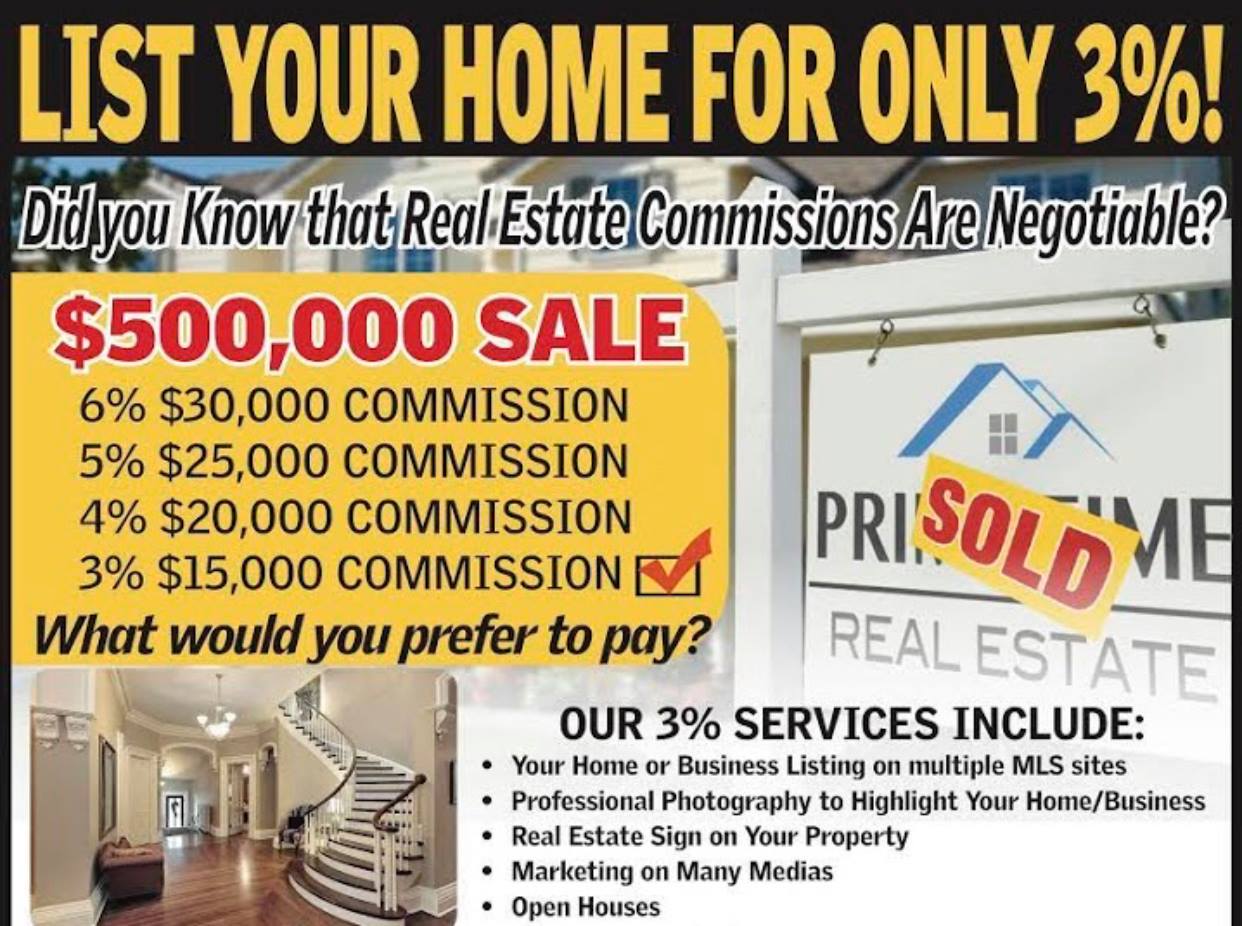 PRO: Public Relations Optimization 
SPONSORED...Reported Story by Leah Brown Klein
News Reporter for www.NJnewsjersey.com 
News Reporter for www.NYnewsyork.com 
Details

Written by

NJ NEWS Jersey Reporter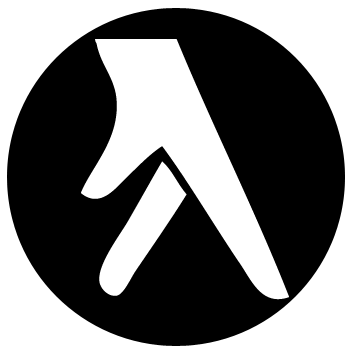 WESTFIELD, NJ—Since 1965 Westfield Pest Control has taken great pride specializing in commercial industrial, and institutional pest management in the tri-state area. Our objective is to create a partnership rather than just being another vendor. We collaborate with you to create an environmentally conscious pest management strategy designed to specifically for your home or facility. We are here to keep your family safe from harmful pests. Pest control for homes, condos and apartments. Westfield Pest Control is known for its residential pest expertise: from removal to prevention, we take your bug and rodent issues seriously. Our technicians are trained to apply products responsibly and accurately!  (See our list below)
BATS
BEDBUGS
BEES
BEETLES
CARPENTER ANTS
CENTIPEDES
CLOVER MITES
CRICKETS
DEER CONTROL
EARWIGS
FLEAS
MICE
MOTHS
PIGEONS
RACCOONS
RATS
ROACHES
SILVERFISH
SKUNKS
SPIDERS
SQUIRRELS
TERMITES
TICKS
WASPS
WATER BUGS
and other and annoying or harmful pests!
Details

Written by

NJ NEWS Jersey Reporter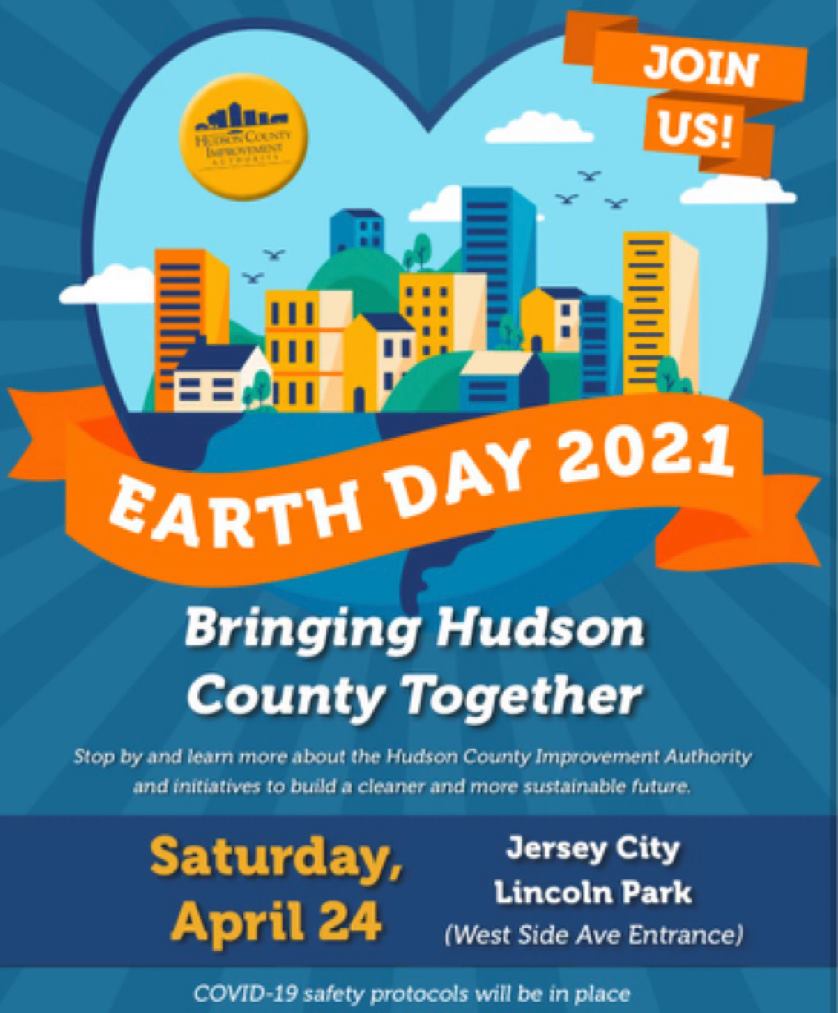 Earth Day Mini Fair 2021
Bringing Hudson County Together
Saturday April 24th
11:00am – 3:00pm
At Jersey City Lincoln Park
West Side Avenue Entrance
JERSEY CITY , NJ --Hudson County Improvement Authority otherwise known as HCIA is having its Earth Day Mini Fair this weekend, April 24th. Stop by to learn more about HCIA and their goals and projects to build a cleaner and more sustainable future for Hudson County residents!
HCIA is hopeful the communities of Hudson County will join together on Earth Day and beyond to promote awareness, education and engagement in the many services and projects Hudson County has to offer its residents. Norman Guerra, who has been the County Executive Director for more than sixteen years, reminds us about the planning and energy division, solar projects, and the building of Hudson County's first public golf course, and more exciting projects on the way! The HCIA also has been participating in the Task Force for Vaccinations.
Amanda Nesheiwat, Deputy Director of Sustainability & Community Outreach at HCIA based in Jersey City, mentioned in an interview with NJ NEWS Jersey.com, "Earth Day is encouraging youth to get involved in their community and understanding the importance of Earth Day but in their own way! Earth Day has always been an important day for the HCIA because it's main mission is to spread awareness about how to protect our planet and be a resource for communities working on achieving their environmental goals."
During the Earth Day Mini Fair Event on Saturday, a wealth of information and activities will be offered to help community members learn more about recycling and composting, shredding and hazardous waste events, and many community programs to assist in making a difference environmentally in our homes as well as out in the community. HCIA's Earth Day event will also provide information and resources regarding county health services and cultural affairs. Ms. Nesheiwat reminds us, "This year's Earth Day theme recognizes the importance of working together, whether it's fighting Covid-19 or fighting climate change! We can solve issues when we work together!"
Normally, the HCIA has always sponsored an Earth Day Fair and 5k Road Race in Liberty State Park but last year the fair had to be cancelled due to Covid-19. Instead for this year's Earth Day, it will be a Mini Fair at the Jersey City Lincoln Park. The HCIA is still looking forward to planning a 5k road race to be held in the fall so stay tuned! The HCIA is always available to answer questions about "going green" from municipalities, residents, and businesses!
Again, join us Saturday April 24th for a successful Earth Day celebration!
Check out the HCIA website and make sure to enjoy a beautiful day outside at Jersey City Lincoln Park on Earth Day!!!!
phone 201-324-6222