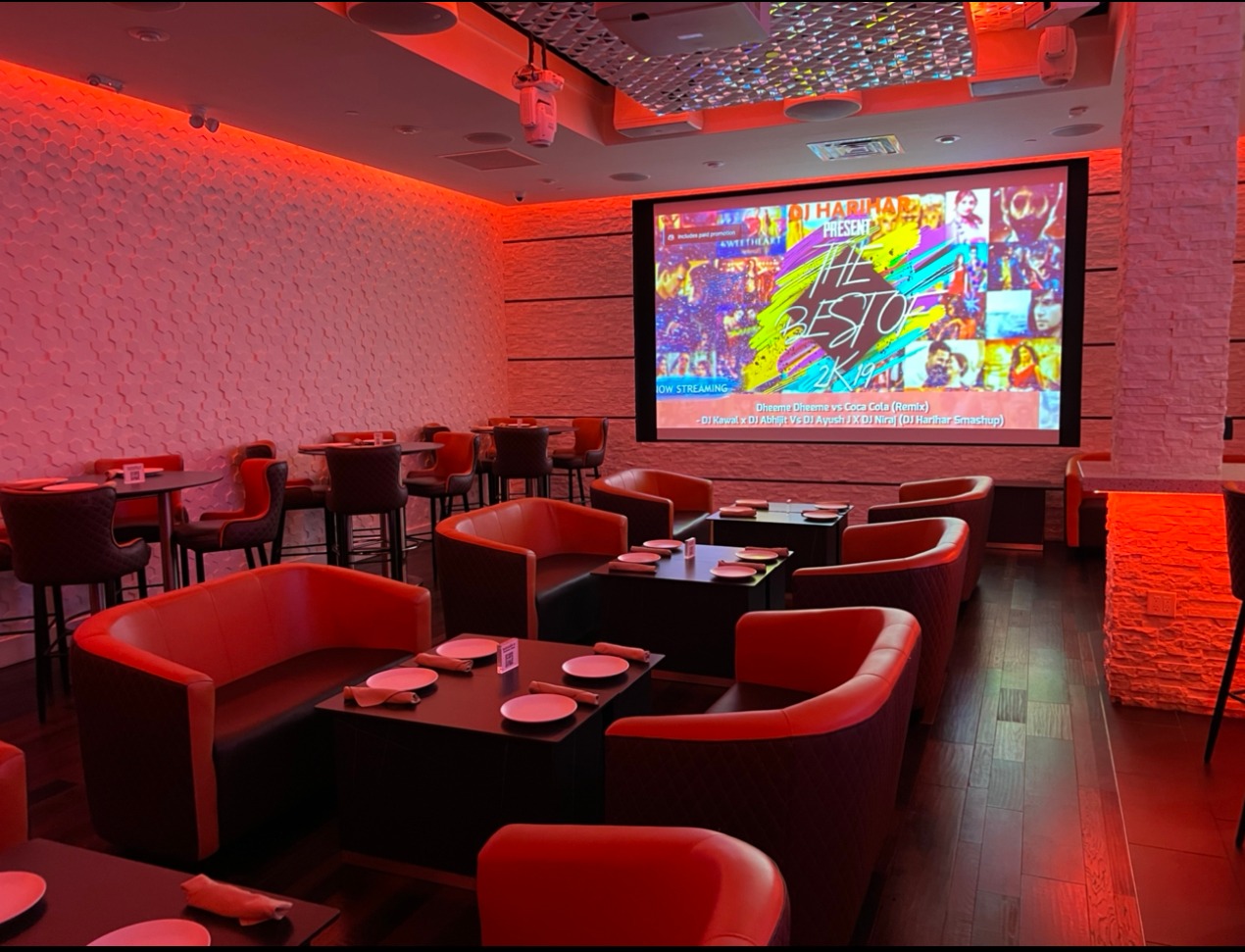 FRANKLIN PARK, NJ--Have you experienced the award-winning Indian restaurant SAMUDHRA yet? Samudhra, meaning "ocean", is located on Route 27 in Franklin Park, New Jersey and has been awarded 5 stars for its excellent and unique Northern and Southern Indian Cuisine as well as its beautifully designed high end Indian dining architectural palace.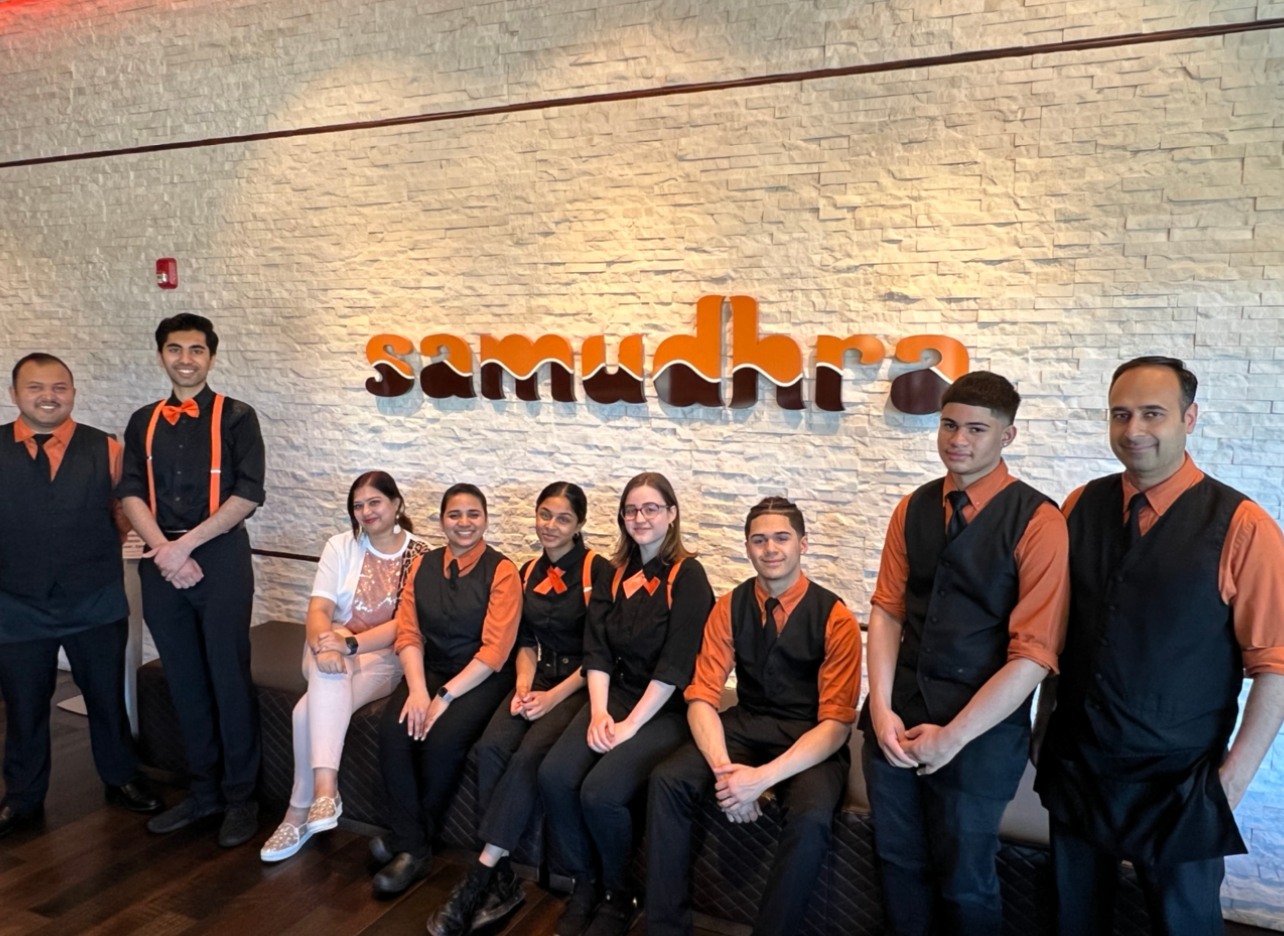 The Founder, President and CEO of SAMUDHRA is Mangesh K. Chinthamaneni, an Information Technology entrepreneur turned restauranteur! Mr. Chinthamaneni has realized his dream project which took several years in the making with much attention to all aspects of Samudhra which brings together the fine dining experience of Indian foods, the extravagant ambiance, and the impeccable customer service. Mr. Chinthamaneni's love for freshly made and all natural ingredients incorporates everything from marinades and condiments to amazing spices imported directly from India.
Alongside the intimate and/or versatile dining areas of Samudhra is the dazzling lounge which displays the 183-inch screens with superbly designed seating. Enjoy a handcrafted cocktail such as the Mumbai Velvet Margarita, Kala Jamun or Pistachio Chai Latte! Enjoy Mr. Chinthamaneni's wines imported as well from all over the world. The Lounge features Happy Hours between 11:30 and 6pm  "Finest Collection of Spirits".
Samudhra presents vegetarian, non-vegetarian and seafood Thalis every day lunch from 11:30 am – 2:30 pm ! Samudhra also offers a limited menu for those wishing to dine between the hours of 3:00 pm and 6:00 pm !
Check out the incredibly enticing food menus for dinner offering soups such as Nimbu Rasam a tomato lime soup with Indian tempering or perhaps the Kozhi Charu a chicken soup with Southern Indian spices!
There are many vegetarian and non-vegetarian choices for appetizers to be followed with Tandoor dishes, vegetarian and non-vegetarian entrees as well as Biryanis and Rice and rated by www.NJnewsjersey.com  as BEST in the USA!!!  homemade breads such as Chilli Garlic Naan and Pizza Naan!
You can check out the extensive menus with wonderful choices on line at www.samudhra.com
In India and other places around the world, Samudhra's Food Philosophy is "Culture, Craftsmanship, Consciousness and Celebrations"!
Dishes are made from scratch every day using the best ingredients, hand prepared spices from India incorporating age old Indian culinary traditions and cooking methods with strict compliance of health standards. Mr. Chinthamaneni's team, Executive Chef Dheeraj Tomar, Sous Chef Rakesh Naik, and Sous Chef Swarna Latha are committed to patrons experiencing the authentic and joyful Indian cuisine and surroundings.
 Samudhra Premium Restaurant and Lounge is centrally located! Outdoor seating and Catering available, Dine in or Take out
at 3391 State Route 27 in Franklin Park, New Jersey 08823
Samudhra is open 7 days a week for lunch, small bites, and dinner AND special occasions!!