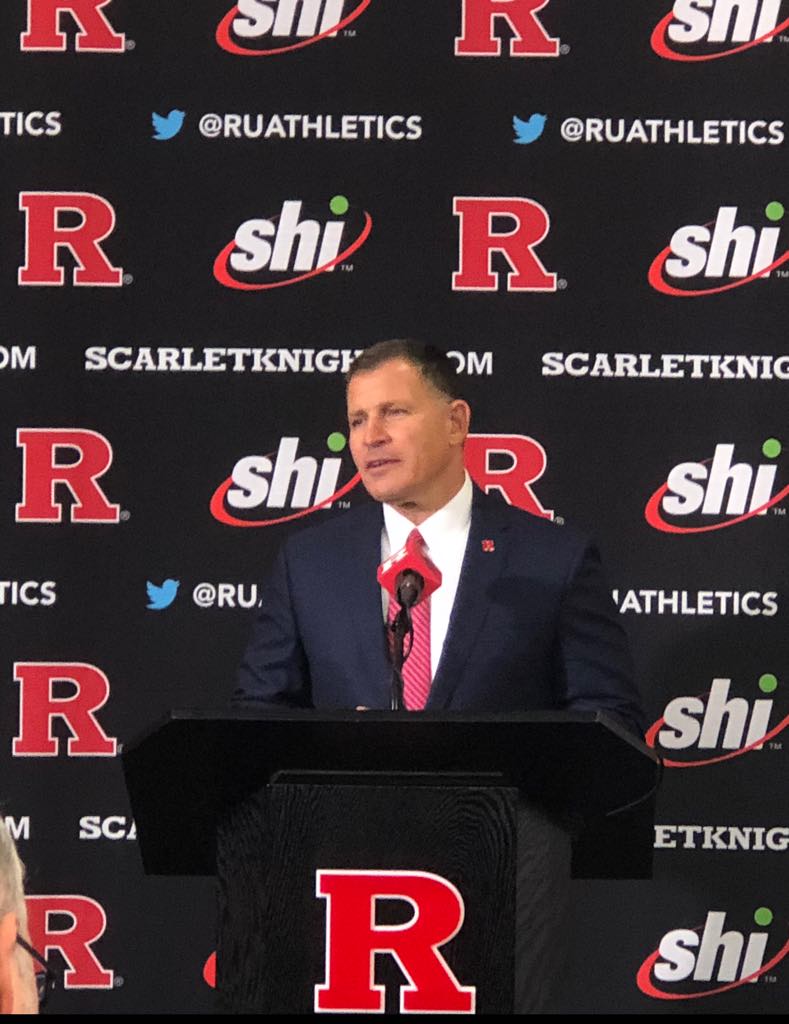 NEW BRUNSWICK, N.J-- Football coach Greg Schiano is officially back at Rutgers University.
As a highly paid college football coach in the US, he's also the highest paid public employee in the Garden State.
Schiano formerly led Rutgers to six bowl games during his prior tenure as coach from 2001 to 2011.
The vote on Tuesday Dec. 3, in a special morning meeting by Rutgers' Board of Governors was unanimous – a verbal vote that took place at Winants Hall on College Avenue as the sun melted the black ice left over from the prior day's storm.
Last month, contract talks all but stalled out as the total contract figure was reported to be $32 million.  – a new practice field, and improvements to SHI Stadium, the main arena, all in order to be competitive in the Big Ten.
According to reports, aside from the whopping salary, Schiano will receive:
A $400,000 retention bonuses every other year after the second year of his contract.
A $25.2 million guarantee if the university were to fire him without cause before 2021.
Use of private-jet travel for all recruiting activities, and university-related travel.
In addition, that his family will travel to away games on the team's charter flight, if desired.
I'm sorry, said Chris Cristie speaking against the deal in remarks at an event in Woodbridge Township on Nov. 25. 
"When a coach is demanding an eight-year guarantee from a public institution and thirty four million dollars, and then says on top of it 'I want private air travel for me and my family for the entire eight years'"  Christie said of Schiano, reportedly the most successful coach Rutgers University has ever had.
"He's not Bear Bryant, he's not Urban Meyer. He's an unemployed football coach who now wants the taxpayers of the state of New Jersey to pay for his private air travel."
The Press Event yesterday Coach Schiano mentioned "he will be bringing back the Chop Chop Theory and explained its importance of keeping focused and achieving goals." 
In the room was Eric Legrand whom sent a heart-felt letter to the media in hopes of re-starting the negotiations to hire Coach Schiano. 
Saturday, September 5th Rutgers will meet Monmouth University to kick-off the 2020 season.