EAST BRUNSWICK, NJ--Raritan Valley Habitat for Humanity builds permanent affordable housing for low income families by reaching out to those in our community who wish to volunteer. What does the RVHFH actually do? First RVHFH and community volunteers find a site, then raise funding, and then select a family for each new home to be built. The family along with RVHFH and those volunteers work side by side to construct the new home! Upon completion of the home, the family purchases the home at a low interest rate and no down payment which is provided by RVHFH. Mortgage payments are recycled and used to fund the construction of new homes.
     One of the area businesses volunteering their service is Bill Leary Air Conditioning and Heating, a HVAC company based in Metuchen. Mr. Leary's five employees will team up along with RVHFH and radio station Magic 98.3 at Brunswick Square Mall on Thursday, September 26th from 1:00 to 3:00 pm at which time panels will be constructed and then moved to the building home site in Perth Amboy. Members of the construction team are graduates of Middlesex County Vocational and Technical Schools and Edison Job Corps. The home will be finished summer 2020.
     Upon completion of the project , there will be a dedication for the new home and its homeowners to follow. Mr. Leary, the owner of Bill Leary Air Conditioning and Heating and Master HVAC Contractor, is extremely enthusiastic about the project, saying, "We are a family owned business who really cares about our community! We truly want to participate in projects that will make a difference." Mr. Leary, whose business has been serving residents of the Middlesex County and surrounding area for 30 years, added,  "Our hope is that we will encourage more of our employees to do volunteer work and that after their experience and accomplishment with this RVHFH project, they will continue to volunteer with Raritan Valley Habitat for Humanity on their own time."
     In keeping with Mr. Leary's commitment to communities in our area, Bill Leary Air Conditioning and Heating has been an active member of the Better Business Bureau and New Jersey Economic Development as well as a participant in the Middlesex County Vocational Cooperative Career and Technical Education Program and Edison Job Corps Work Based Learning Program.
     Bill Leary Air Conditioning and Heating provides residential and commercial services including sales, service, maintenance, design and engineering. Mr. Leary's business is fully insured, bonded, licensed, and certified by the State of New Jersey to work on their special projects and the New Jersey Economic Development Authority to work on their public school projects.
     Now that fall is here and winter is fast approaching, be prepared and please get in touch with Leary Air Conditioning and Heating to service your home and or business!
Call 732-494-9200 and learn more about Leary Air Conditioning and Heating's comprehensive services and more at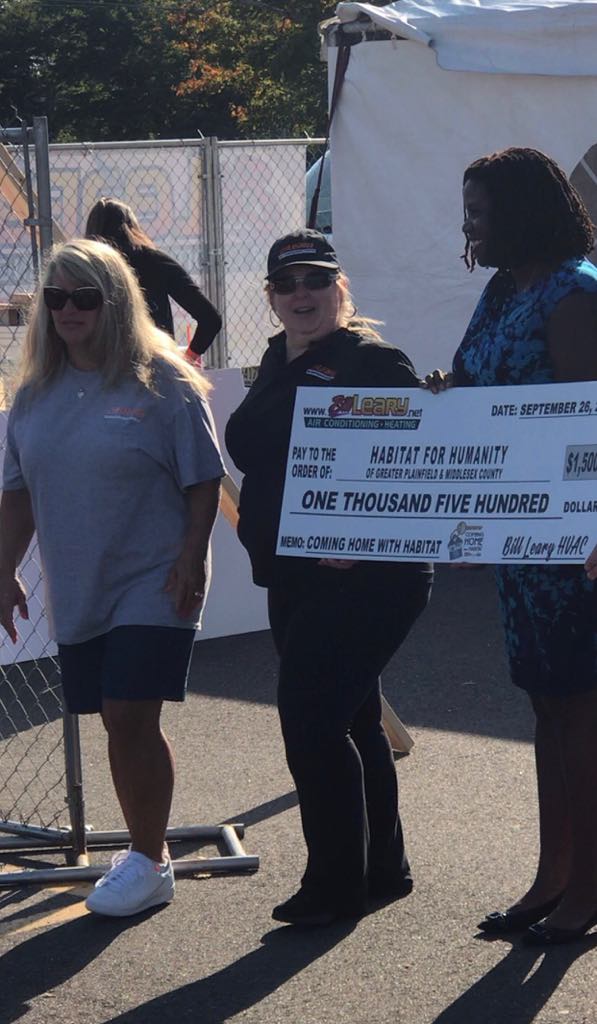 By Leah Brown Klein
Reporter and Writer