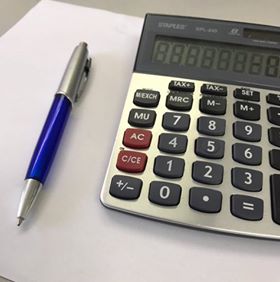 PETER A. MILWICZ C.P.A. HAS BEEN A RESPECTED AND TRUSTED ACCOUNTANT IN THE COMMUNITY FOR OVER 20 YEARS!!!
Mountainside, NJ – Peter A. Milwicz is the owner and president of an accounting firm that has served New Jersey for over twenty years. Milwicz is a Certified Public Accountant and his firm is a professional association (CPA, PA).
The accounting firm offers full service accounting, as well as book keeping and tax preparation for small to medium-sized businesses in New Jersey and nearby areas. 
A wide variety of services are offered. This includes business consulting, such as helping businesses get started and setting up their books. The firm also helps individuals with estates, inheritance tax, federal estate tax, and anything related. "It is very important to stay on top of new laws because there are always so many changes, like minimum wages increasing and sales tax rates changing. We are always up-to-date on these changes so all of our clients are always on top of their finances, "Milwicz proudly stated.
Peter A. Milwicz decided to be an accountant after graduating from Kean College (which is now Kean University). He worked for numerous accounting offices before venturing off on his own and opening up his own company.
With a newly renovated location and a new website and Facebook page, Milwicz and his team are looking forward to continue serving the community with the same level of high quality service and respect they always have. They are always open to new businesses and clients. Call us today 908-654-3200
200 Sheffield St. Suite 301
Mountainside, NJ 07092
By Travis Dunham
NEWS REPORTER/WRITER