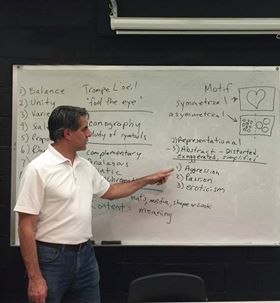 WEST ORANGE, NJ - John Mitrano is Director and Founder of Techdesigno, where he teaches business owners how to build and edit their own websites, integrate time-saving technologies and enhance their online presence. Mitrano is an Adjunct Professor at Essex County College and teaches courses in the Computer Sciences & Humanity Arts Departments.  Professor Mitrano has been teaching college courses in web design for over ten (10) years. He stresses to his students that "Art is all around us, including on the Internet through web sites," states Mitrano. "Recognizing the part that aesthetics plays in the every day, makes for a richer experience." He believes that online is where science and the humanity arts crisscross and are intertwined. Aesthetics and beauty is just as important to keep in mind as functionality and user-interactivity when designing websites."
Prior to opportunities that opening up a new era on the World Wide Web, Professor Mitrano saw an opportunity to serve small businesses by helping them build their online presence. A small business could actually sell services and products worldwide where prior there would not be such a possibility.
Techdesigno is celebrating their 24th-year anniversary with the objective of continuing to promote businesses both locally or worldwide. Techdesigno's Digital Design Studio is centrally located at 533 Northfield Avenue in West Orange, New Jersey where the focus is on digital online marketing efforts through visual communications, web design, SEO and social media marketing activities.
One unique service provided by Techdesigno is SEO, or Search Engine Optimization. For a business to be positioned at the top of the list, Mitrano and his team claims and promotes that positioning! How is this accomplished? By first analyzing something known as the SERP (Search Engine Results Page) and conducting SERP analysis. SERP Analysis is the process of analyzing the top web pages that rank for a specific keyword or topic and to examine your company's rich snippets. A snippet refers to the description of a Google search listing. It does not include the title or the URL. The experienced Techdesigno team of SEO Certified Specialists understand and utilize various techniques and methods regarding how search engines function through "natural', "organic" and or "algorithmic" methods, using keywords, key phrases, and word expressions, for instance. The goal is to increase your website's ranking on the results pages of popular search engines such as Google, Bing, Yahoo, MSN, AOL Search, and Ask.com. Mitrano and his team also provide SEO training and instruction and a host of other related services to assist their clients' needs. "There are literally hundreds of things one can do to promote the ranking and visibility of your site."
Meeting with the www.njnewsjersey.com reporter, Professor Mitrano explained how the most important aspect of having a professionally designed website that consistently functions and performs properly for one's business is its visibility! By getting more visibility, you in return get more visitor views and subsequently, get more potential business. Techdesigno has created a comprehensive checklist, including an "XML & HTML Site Map", which is then reviewed with the client in order to compose a flowchart to outline a plan to improve the Google search ranking and increase the traffic flow to your company's website.
Mitrano and the Techdesigno team will assist businesses and will do what's necessary to boost their business' rankings in Google Search and the SERP. Mitrano stresses the importance of social media and that having third party review sites with high-quality reviews by clients and customers is the core of digital online marketing. He mentioned YELP.com as a site that monitors its business reviews very carefully to avoid fake reviewing practices. Marketing experts agree that high quality and authentic reviews help to ensure a business' success. Part of Techdesigno's social media services is to assist your business' connection and communication with customers, as well as, enhance your business' online presence and longevity.
When the Techdesigno team meets with clients, concerns and goals are discussed and methodically assessed in order to accomplish the goals of one's digital marketing plan.  Mitrano also reminds clients of the importance that a business should not work with just one marketing firm alone, but to seek to gain different perspectives for digital online marketing strategies and tactics. The key focus should always be about what your business or organization does and how will the client and or customer be helped.
It was evident in meeting with Professor John Mitrano that his knowledge, creativity and vast experience shows by the joy he puts forth in assisting clients in successfully marketing their businesses online. His commitment to empowering his clients to educate them and provide the tools for understanding how to update and use their own websites is done in a very comprehensive way. Techdesigno is just an email or phone call away! Check out Techdesigno's website to see how they can help your organization and or business' success online. Mr. John Mitrano offers to conduct a free analysis for any website owner looking for a SERP analysis. Contact him at 973-736-7973 or email at https://techdesigno.com/contact-us.html.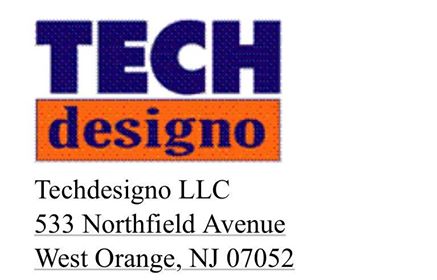 Techdesigno Digital Design Studios
533 Northfield Avenue
West Orange, NJ 07052 USA
Website: www.techdesigno.com 
Phone: 973-736-7973
Reported Story By David-Douglas Brown
Written By Leah Brown Klein